There was a time not so very long ago when attending a special event in a pair of sneakers was a sure-fire way to flag yourself to your shiny-shoed peers as a sartorial pariah. However, sneakers are now en vogue, with the best sneaker brands constantly innovating new and stylish footwear. Attitudes have shifted in unforeseen ways and what was once the scruffy outlier is now the footwear gold standard.
The transition from running track to the runway has been a slow and gradual one, but in recent years it has reached a crescendo; a crescendo that looks set to blare on indefinitely. This is thanks in no small part to a number of key designers and best sneaker brands who have been pushing footwear to its limits in every conceivable direction.
Some have created white leather kicks that look right at home with tailoring. Others are inventing technology that might as well have come straight out of a lab at Area 51 (or just Back to the Future). Meanwhile, there are those who have elevated the sneaker from its utilitarian roots to the absolute pinnacle of high fashion it is today.
Here we take a look at the most influential sneaker brands in the world right now and what they're doing to help elevate the world's favorite footwear.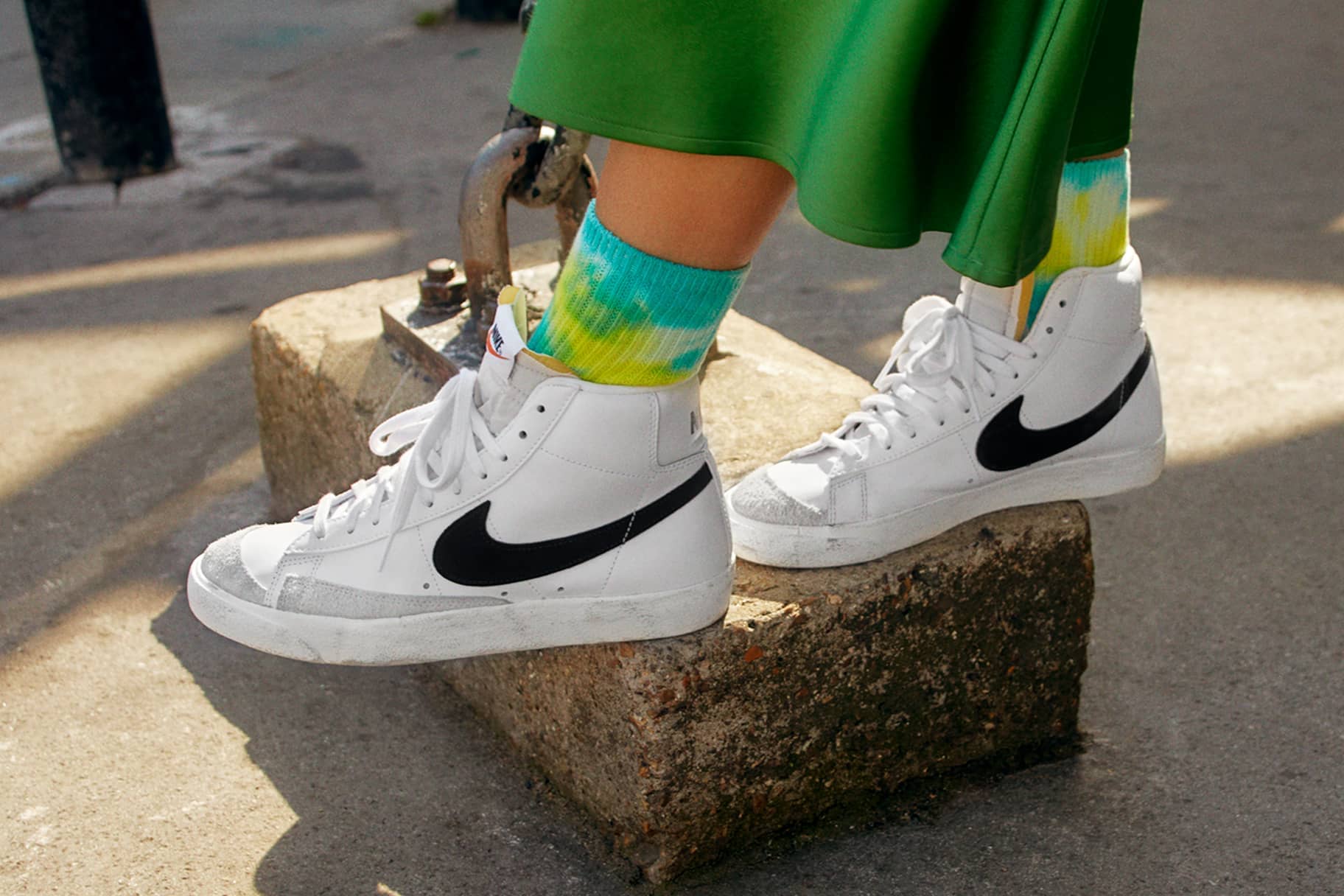 Yeah, in 2016 Nike really did go back to the future and produced Marty McFly's self-lacing sneakers. But this is just one instance when the brand seemingly reached through a tear in spacetime and brought us something directly from the future, making it the biggest trendsetter in sneakers and a reliable barometer for what's around the corner.
Founded in 1964 by University of Oregon track-and-field coach Bill Bowerman, the brand has a long track record of world-beating performance footwear as well as technological innovation (Flyknit uppers and NikeID personalization in the last decade). More than that, Nike knows how to create products that live up to their considerable hype. It has more icons in its back catalog than any other sneaker brand. Air Max, Air Force 1, and Air Jordan are all sneaker dynasties in their own right and go back further and you'll find even more classic retro sneakers like the Cortez and the Blazer.
Still the most recognizable. Still the most wanted. Still, the ones to beat.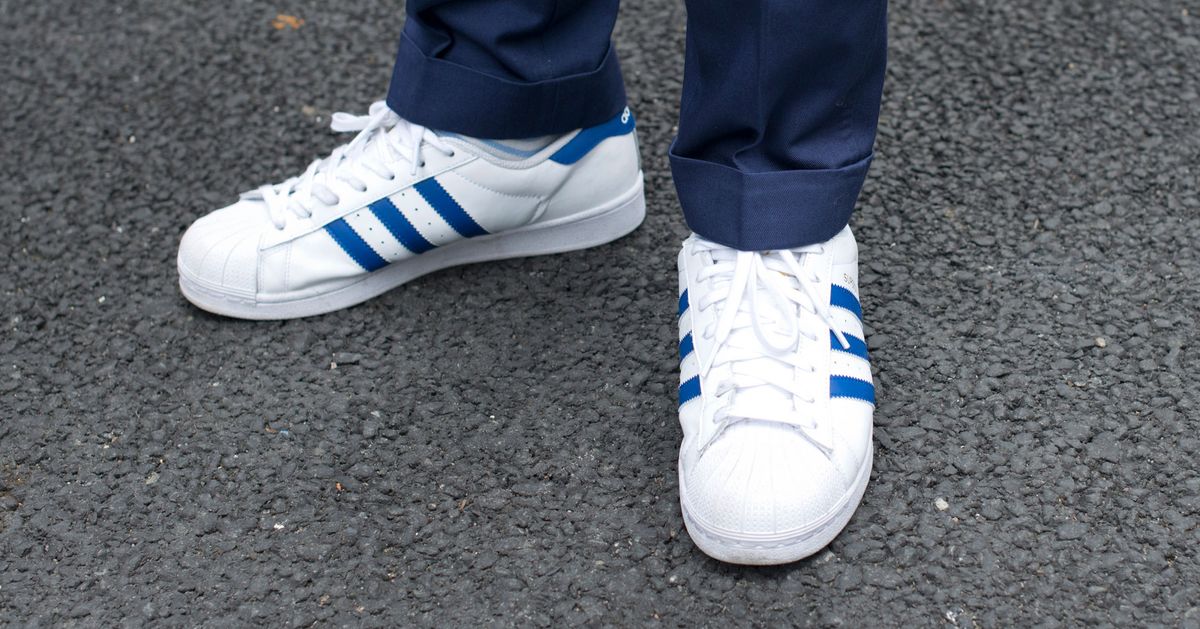 The ongoing technological arms race between the world's sneaker brands the big hitters has produced some of the boldest innovations in footwear. Luckily for us, it doesn't show any sign of letting up.
Ask any sneakerhead on the street who's in pole position, and they'll tell you it's Nike. However, with featherlight materials and mind-bending sole technology, it could be easily argued that good old three-stripes are manoeuvring for an overtake. Established in 1949, Adidas has become a global phenomenon led by science.
There are the beloved classics — the Superstar, Stan Smith, and Gazelle all come to mind — and they're not going away, but in recent years the brand's R&D lab has become the sneaker world's Q branch. Forget the Yeezy collab, it was the Ultra-Boost that changed the game, and most recently, the German sports giant has been experimenting with 3D printing as a production method for ground-breaking webbed sole units. Don't take your eyes off them for a second.
It's incredible (and slightly terrifying) to think about how much the world has evolved in the last 100 years. Commercial flight, television, mobile phones, and the internet are just a few of the inventions that have revolutionized the way we live.
With that in mind, it's a real triumph of design when something introduced a century ago is still being used globally today.
Converse's famous high-top, the Chuck Taylor All Star, is one such item. Born in 1917, the iconic basketball shoe has remained 99.9 percent unchanged and is now the best-selling shoe in the US, UK, and far beyond. Yes, this sneaker brand has other excellent shoes, like the Run Star Motion and the Chuck 70s, but this is arguably the most iconic sneaker ever made. And what's more, it's for everyone.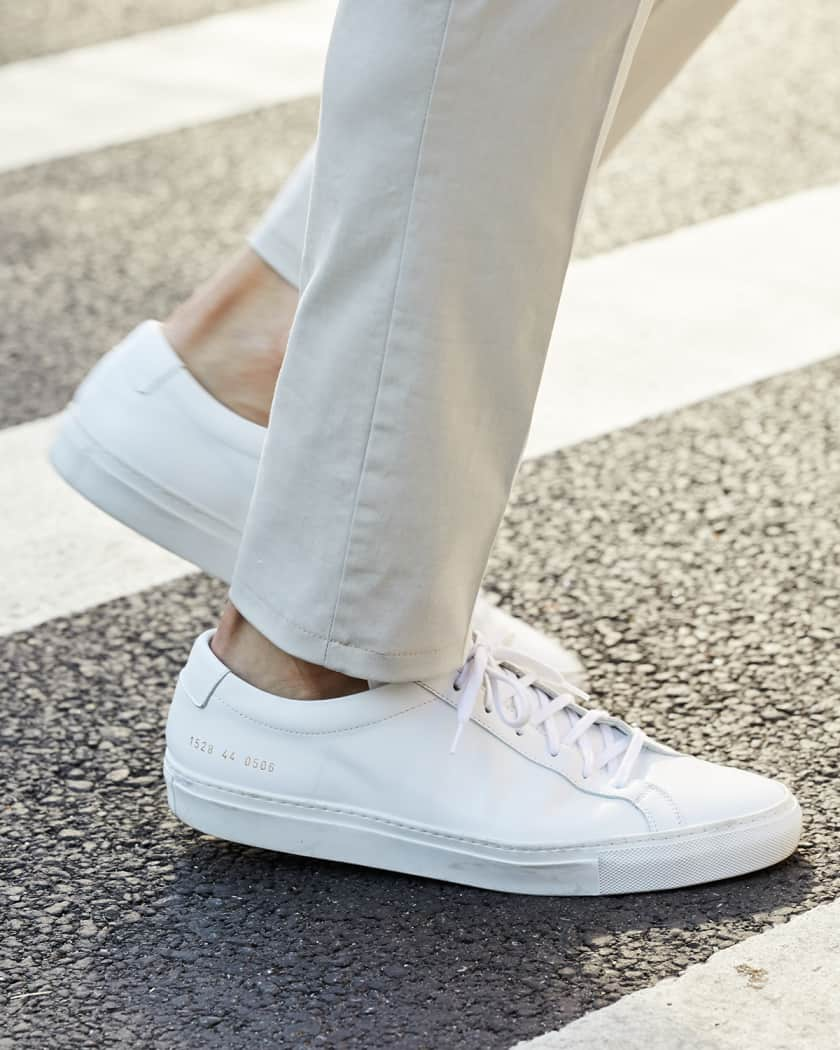 When luxury New York sneaker brand Common Projects first introduced its Achilles Low model in 2004, the menswear world went mad for it. But why? Was it innovative? No. Was it next-level comfortable? Hardly. Did it come in at bargain prices? Quite the opposite.
This shoe was nothing more than a plain, leather sneaker. However, the thing that had the fash pack fawning over this minimalist trainer was that every little detail was meticulously executed to the nth degree. This was a sneaker created like an Oxford shoe handcrafted in Northamptonshire.
Buttery Italian leather, exquisite streamlined shapeliness, and timeless wearability made each pair the perfect accompaniment to anything from a suit to shorts. It arguably started today's thriving luxury sneaker market, and all of this, in a world now dominated by Balenciaga beetle-crushers, is not to be taken for granted.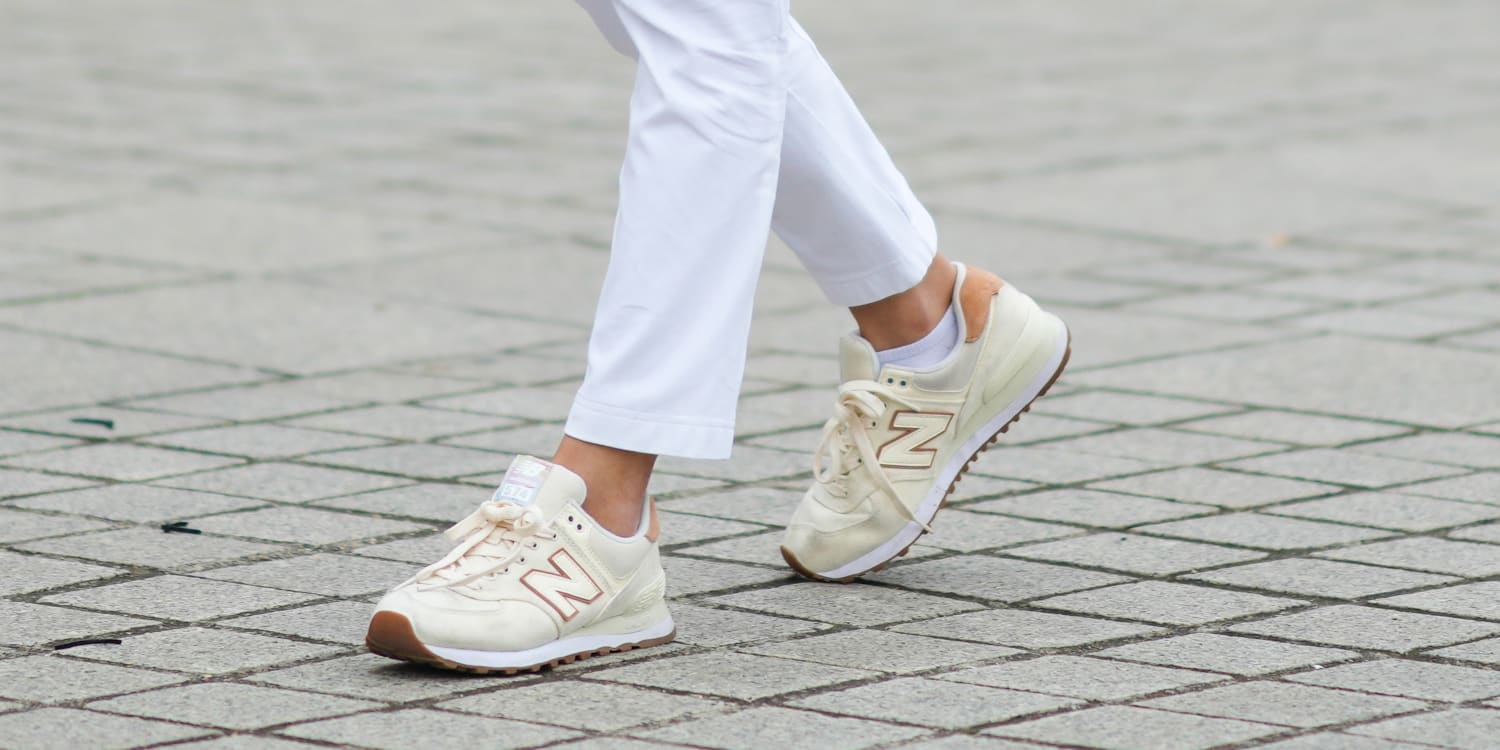 As time marches on, there are fewer and fewer brands willing to take a financial bullet in the name of quality craftsmanship and have products manufactured on home turf. When talking about sneaker companies, the numbers are lower still.
That's what makes New Balance one of the best in the game. Not only is the Bostonian firm responsible for some of the comfiest and most iconic running shoes ever made since 1906, but it also produces its premium range half in the US and half in the UK's Lake District in factories staffed with highly trained craftspeople.