Emily Blunt: Coach Dakotah Crossbody Bag
Emily blunt is one of the hot girls of Hollywood right now especially with the Christmas Day release of her movie Into the Woods. Better yet Emily Blunt is clearly a woman who not only loves fashion but is not afraid to be seen with the same bag more then once she uses her stuff and shows that she is a little different then the majority of other celebrities who only seem to use a bag once or maybe twice. We love her choice of the very useable Coach Dakotah Crossbody Bag and clearly it is a bag she loves too!
Pamela Anderson: Saint Laurent Sac de Jour Bag
Whether you love her or hate her, Pamela Anderson has been known to make some correct fashion choices. While sometimes she makes some interesting choices when it comes to clothing, the well known Pamela usually makes the perfect choice when it comes to her handbags. There was a time when we wouldn't have seen Pamela with leather as she took up arms with PETA and took a stand, those times seem to have changed now as she has been spotted with the beautiful Saint Laurent Sac de Jour Bag around town.
Charlize Theron: Louis Vuitton Soft Lockit Bag
Charlize Theron is a busy working Mom but she still manages to always step out and show off a bit of fashion. Whether she is running errands or arriving at LAX she knows how to match out an outfit. We have seen her take out the bling and glitter when walking the red carpet with designer clutches and gowns. However, when this busy lady is on her own time she tends to dress it down a bit more but still remain fashionable. The Louis Vuitton Soft Lockit Bag is a perfect example of this. Charlize can pair this designer win perfectly with jeans and we still want to have a look in her closet!
Taylor Swift: Stepping out with Dolce & Gabbana
Love her or hate her Taylor swift has a quirky taste when it comes to handbags. She seems to love them all from big to smell. She does not choose to carry bags that seem to be the it bag of the moment but instead she tends to go for options that are less noted but no less fashionable. She shows that perfect pattern with her choices in the beautiful Dolce & Gabanna line. You can see here three perfect examples of stunning bags that may not be on every arm. The Dolce & Gabbana Agata Bag, the Dolce & Gabbana Linda Bag and the Dolce & Gabbana Sara Bag.
Aretha Franklin: Chanel Classic Flap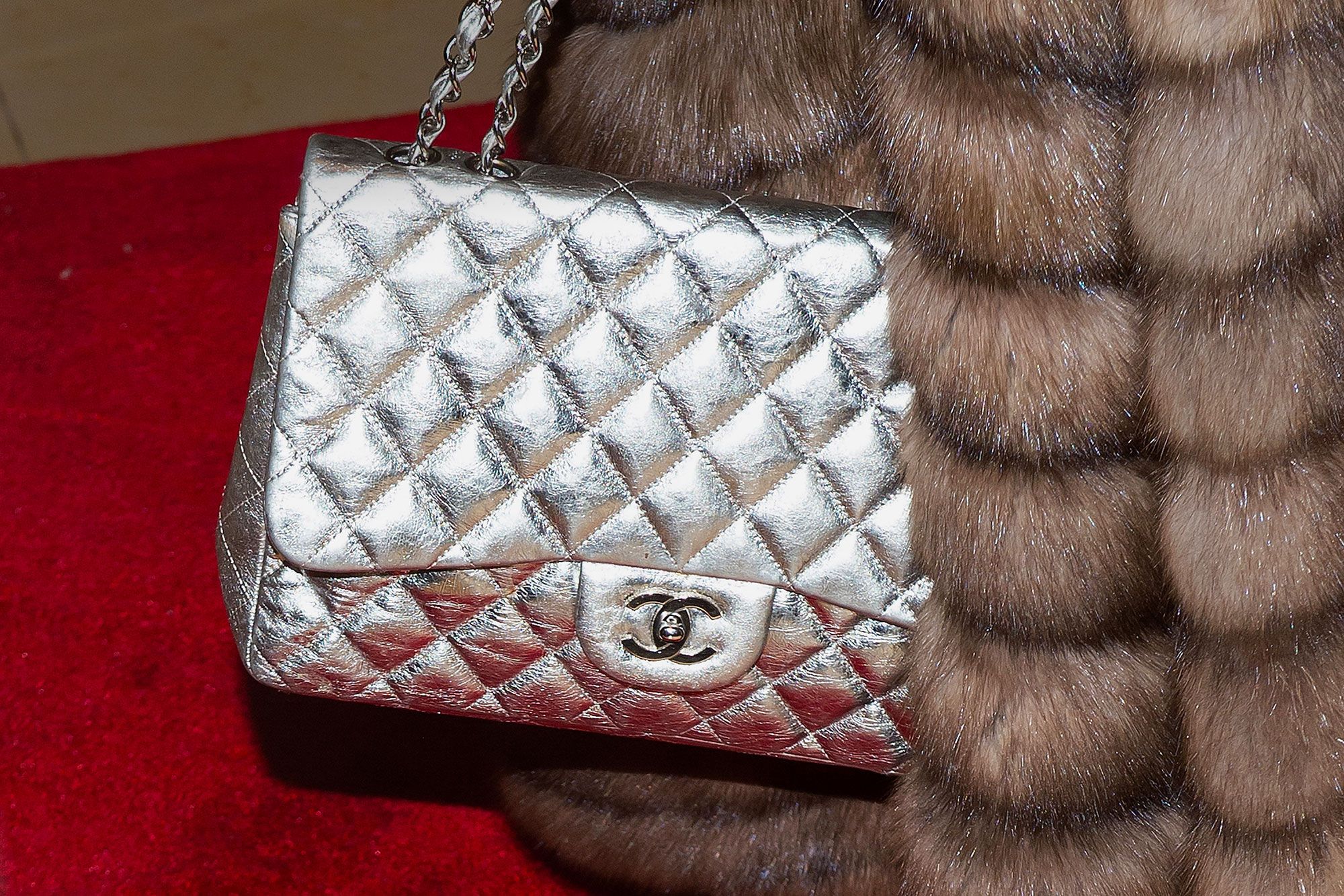 Aretha Franklin is a music legend, so it only seems to fit that when she steps out she tends to carry fashion legends on her arm. Ms. Franklin always hits the right notes whether it be in song or in fashion and we can see that she has a big love of the Chanel Classic flap bag. In fact she seems to just love Chanel across the board and it of course is a fashion legend so who can blame the songstress for her love of a fantastic classic.
We all know Chanel is one of the biggest names in fashion. It is a classic brand that has been around since 1909. When you spend that much time as a powerhouse fashion house everyone wants to have your items. So it should come as no surprise that some of the biggest names currently in fashion such as Karlie Kloss, Chrissty Teigen and Kate Upton are seen out on the town often with their favorite Chanel bags. The flap bags in various style seem to be the big winner as we see Karlie Kloss with the Chanel Flap Bag, Chrissy Teigen with the Chanel Vintage Jumbo Flap Bag and Kate Upton Chanel Reissue 2.55 Alligator Flap Bag.
Chrissy Teigen: And her favorite Celine bags
Another supermodel who rarely makes a wrong fashion step Chrissy Teigen knows how to make every outfit pop just the right way with accessories. This model beauty always has on the right shoes and of course the perfect bags. You can see her step out with any of the major brands on her arm depending on the season or her mood. What designer do we see her seem to favor for traveling however? Celine. Whether she is strolling with the Celine Trapeze Bag, the Celine Luggage Tote or the Celine Phantom Luggage Tote this is one model who knows how to work it.
Ashley Olsen: Loves a good Birkin Bag
If you are of the right age group you remember Ashley Olsen as one half of the adorable team of twin sisters that played Michelle Tanner on Full House. She would run around doing any number of cute things for her family on the show, but my has she grown up and turned into a bit of a fashion icon to watch. Ashley loves a good bag and she seems to have a fondness for Birkin and who could blame her Birkin is one of the most sought-after bags in fashion.