Founded by the one and only Kate Hudson, Fabletics was spun from the desire to create fashionable and functional activewear.
There's a good chance that you've heard of this Californian-based brand before, as it's been heavily endorsed by countless celebs, such as Demi Lovato and Kelly Rowland. Since the company's debut in 2013, Fabletics has continued to grow in success, and now they're universally known for their downtown, Hollywood-chic aesthetic.
When you think of athleticwear, you probably think of leggings, sports bras, and of course, Lululemon. Founded in 1998, this super popular brand was the brainchild of Chip Wilson, who started the company off as a clothing boutique and yoga studio.
While it is widely recognized around the world, Lululemon first started off in Vancouver, Canada. Their values have always been the same, though, as they keep true to "personal responsibility, entrepreneurship, honesty, courage, connection, fun, and inclusion."
Demographics are a crucial point to consider when shopping for clothing. If anything, it's the main indicator of the aesthetic the company is going for. Generally speaking, brands that target older audiences will usually feature conservative cuts and silhouettes.
Retailers who want to cater to younger people may showcase more prints, patterns, and unusual designs. That's not to say that age is exclusive to certain aesthetics—you should wear whatever makes you feel comfortable.
Product range usually entails maximalism or minimalism. Some brands may want to offer more options to their customers while others centralize on simplicity to keep the shopping process straightforward. Ultimately, it's up to you and your personal buying preferences.
Maximalism and minimalism also play an important part in design as well. If you're looking to make a big statement at the gym, there's a good chance that you lean towards bright patterns and colors. But for those who prefer things to be low-key, classic silhouettes and muted tones may seem like a more appropriate option.
Materials and Sustainability
Unless you love working out in jeans, spandex, rayon, and elastane are usually your three best friends when it comes to athleticwear materials. When looking for the perfect workout set, it's best to look out for flexible and breathable fabrics.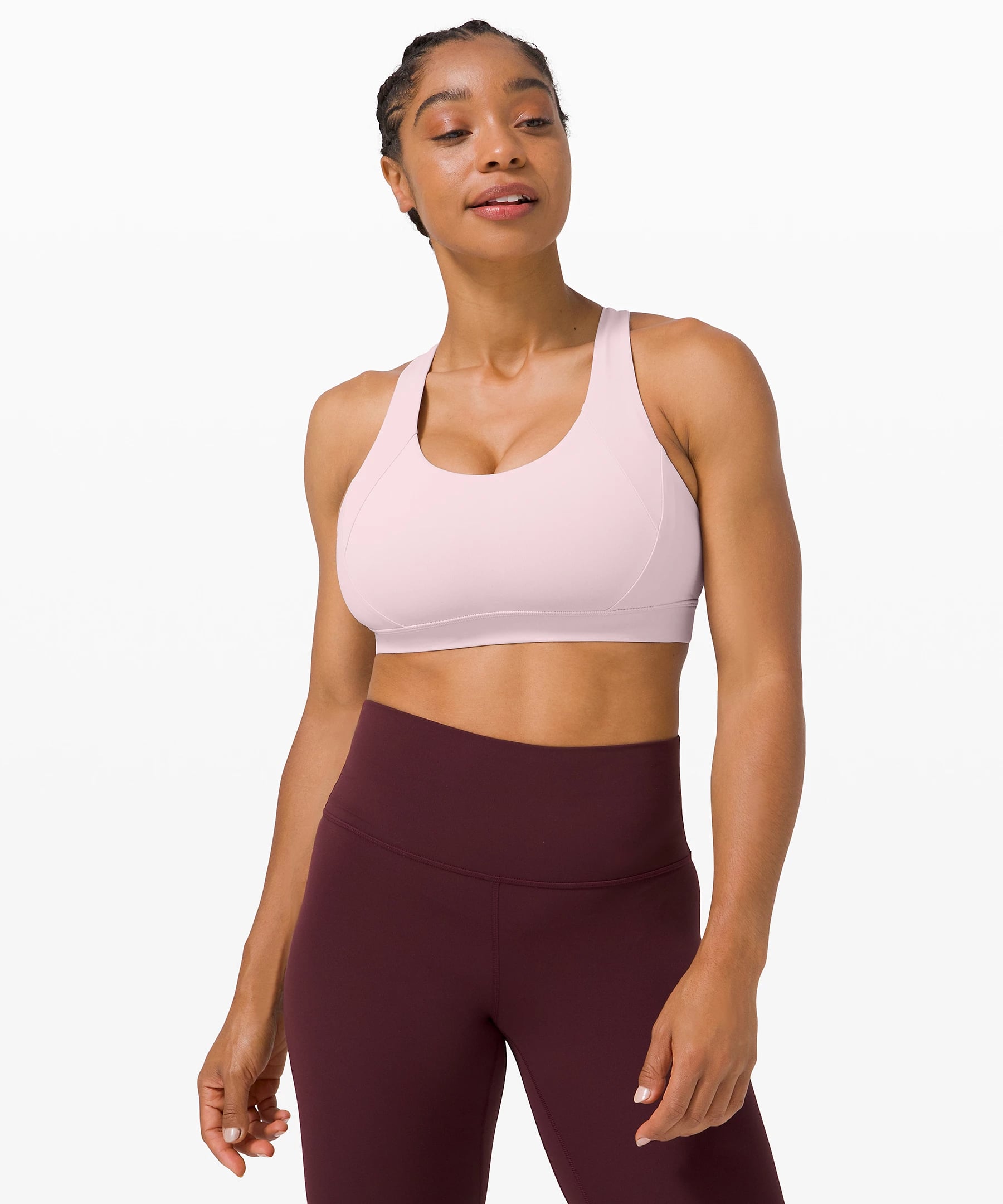 It's also worth noting that most of these varieties aren't very sustainable, as they're usually made out of synthetic threads. But, some brands out there prioritize using recycled materials, so you should always be on the lookout.
Brands will do all they can to differentiate themselves from the competition, which typically means they'll introduce some unique features to their clientele. For instance, Lululemon is selling Mirror, a digital workout reflector programmed with multiple training sessions.
Fabletics has FIT classes, where customers can view on-demand exercise classes through a paid membership program. Honestly, it's up to you whether these assets prove crucial in your PE journey.
Official websites are cool and all, but convenience lies in product accessibility. This means that an ideal brand would be carried by multiple trusted retailers like Amazon or Nordstrom. If you have an eye on a sold-out clothing set, there's a good chance you'll find it at other stores if you care to look.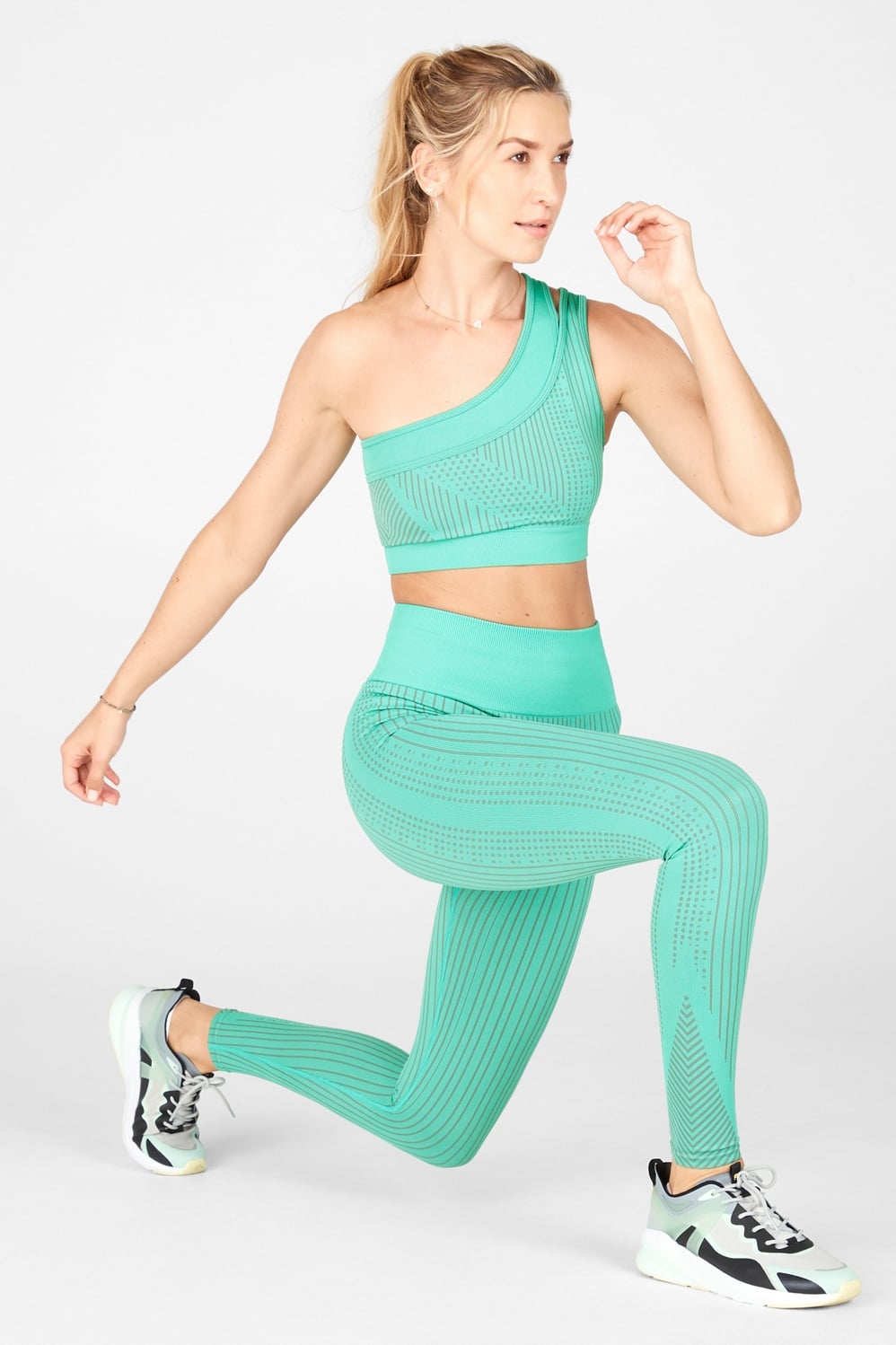 Fabletics vs Lululemon: Quality
It's no longer a matter of elastane and spandex blends. If you're going to differentiate yourself from the competition, you ought to create your own fabric from scratch. For instance, Fabletics and Lululemon both provide a wide collection of patented materials that offer a sort of 'uniqueness' to the company.
Currently, Fabletics manufactures 5 types of fabrics: Seamless, PureLuxe, SculptKnit, New Motion365, and PowerHold. Each material varies in compression, flexibility, and durability.
In addition, they differ in terms of benefits, as some types offer sun protection and moisture-wicking properties. It's worth noting that all varieties are made with a specific blend of spandex, elastane, rayon, and nylon.
Lululemon is constantly creating new materials. Today's lineup includes fabric blends like Everlux, Nulux, Luon, and Luxtreme. Like Fabletics, each variety offers a specific percentage of nylon, elastane, and spandex.
Depending on your typical workouts and how your body performs during stress, each textile provides a unique list of assets catered to your needs: such as anti-chafing properties and cooling technology. It's worth noting that they do offer a more fashionable range of fabrics, such as Lululemon's New York Splatter Reflective collection.
Honestly, both Fabletics and Lululemon are quite similar in terms of fabric usage. If you break down their patented materials into their basic components, it's really just a percentage difference in material blends. If anything, it's best to take into account what assets prove crucial to your workout needs.
Fabletics vs Lululemon: Price & Value
Alright, how much are we talking here? Price is arguably the most important point to factor in when it comes to making that crucial decision. Again, we'll outline the costs provided in each product review that we covered so far:
Fabletics Define High-Waisted Legging: $70 (VIPs get 80% or $14 off)
Lululemon Base Pace High-Rise Crop 23: $88
Fabletics The Training Day Long Sleeve Tee: $50 (VIPs get 70% or $15 off)
Lululemon Metal Vent Tech Long Sleeve Shirt: $88
Fabletics Waffle Bra: $45 (VIPs get 80% or $9 off)
Lululemon Free to Be Bra: $48
For instance, Fabletics offers a VIP membership, where customers can get a discount on select items. Lululemon doesn't have a loyalty program, but they do provide instalment plans in the form of Afterpay and Klarna.
Regarding customer feedback and product quality, I'd say that both brands are on par when factoring in price. For those who are still on the fence, we suggest staying put for this Fabletics vs Lululemon review, as we'll cover online critiques and comments in the next following segment.
Fabletics and Lululemon are still the crème-de-la-crème of athleticwear brands. In our opinion, they're quite similar when it comes to quality and design. In the products we've featured so far, it may be fair to assume that Fabletics is the most cost-effective brand.