Casual footwear is a broad term. There are so many styles and designs to choose from, depending on your budget and preferences. Browsing through online stores for that perfect casual shoe range is pretty hectic at times. This list will help you find the right type at the right prices, helping you just make your shopping easier. To help you narrow the search a little, following are the highlighted five casual footwear styles everyone loves.
These are awesome and the most searched for. There is a good reason these are so much loved. They are comfortable, they come in many colours and varieties and they are versatile, fitting with all kinds of outfits. You can't go wrong having a pair or two in your wardrobe.
Some of the best available boat shoes include:
Kanye loafers – Gucci's Kanye driving shoes evoke the sophistication of the Riviera lifestyle of the 1950s. The classic shape and soft leather finish make them timeless, while the brand's signature red and green Web-striped detail and Double G hardware are distinctive finishing touches.
Tassel leather driving shoes – Tassel driving shoes from Tod's. Made to a square-round toe. Premium leather uppers. Artisinal exposed stitchwork. Penny strap detail. Tassel embellishment. Set on a hallmark pebbled-rubber sole for durability and grip.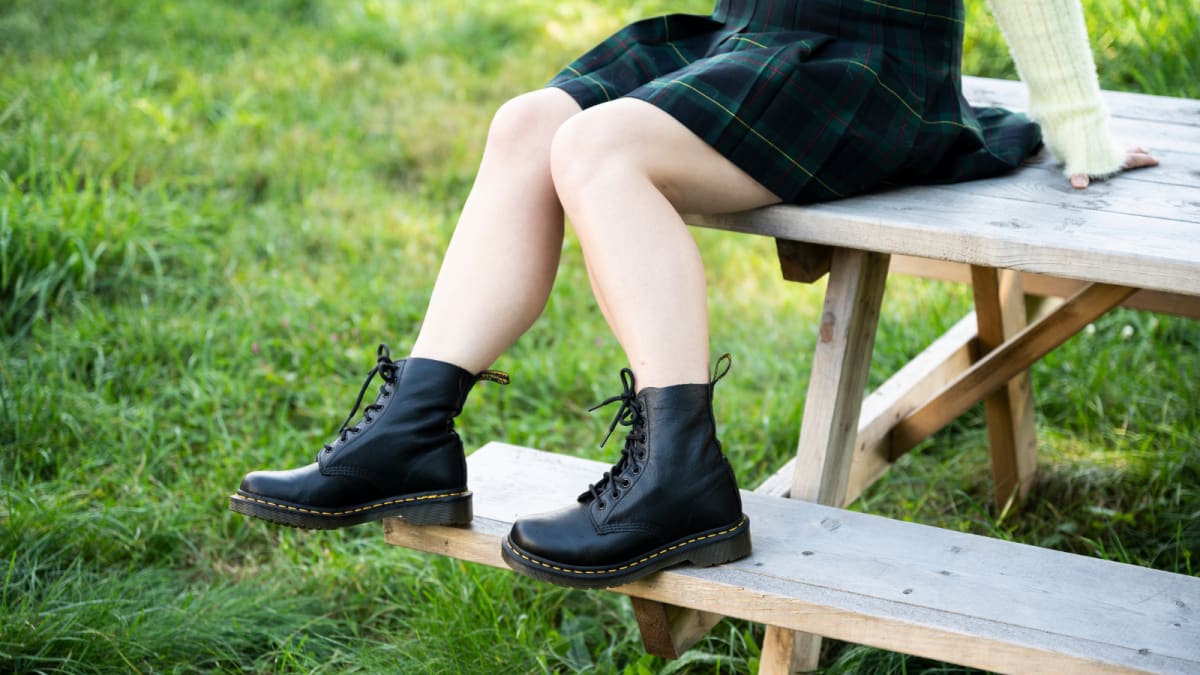 Boots are easy to put on and made from a range of materials (Nubuck and leather ones are particularly nice), they are comfortable and have an attractive, stylish, rugged look.
DR. MARTENS Leather boots – With its origins rooted in 1945 during World War II, Dr. Martens was created as an alternative to uncomfortable army boots. The brand made its way to the UK in 1960 and eventually diversified out of Europe to reach worldwide platforms. The end result is an iconic range of footwear that features a distinguishable air-cushioned sole, welted construction and prominent stitching.
OFF-WHITE Hiking boots – These Off-White hiking boots combine sartorial precision with urban-inspired elements. Set on a Vibram rubber sole, these ankle boots are designed with a lace-up fastening, tonal buffed leather trim, contrast hardware, an embossed logo and grosgrain pull-loop at padded tongue.
R M WILLIAMS Craftsman boots – Made from crocodile-effect leather, these Craftsman boots from RM Williams are detailed with a classic chisel square toe and stacked heel. These ankle boots are designed with a comfortable insole, pull tabs, durable moisture-wicking sock-liner, and a flexible construction.
Another classic – which now also has several variations. This brand describes itself as the most comfortable footwear ever made. They may be right. The easily recognizable, stitch-down design of this type makes them form a soft, snug 'glove' around the feet. In terms of style, they sit somewhere between casual and smart-casual.
SUICOKE Velcro sandals – Embrace the cool and comfortable 90s vibe with these Velcro sandals from Suicoke. These sandals are detailed with a rubber tread sole and a nylon multi-strap design.
SUICOKE Moto sandals – These Suicoke Moto sandals offer easy going comfort and lots of style. In a slide style silhouette, these sandals are designed with a rubber tread sole and double adjustable straps.
The most commonly sold, sandals are the most common type of shoes available in the market. These vary in designs, colors and prices. While design and color is chosen as you prefer, price can be reduced with numerous online discount codes available.
A good pair of these is now virtually essential. They can go with everything from cargo shorts or jeans and they come in all shapes and colours. They are more versatile than high-tops and have a more relaxed look and feel.
GIUSEPPE ZANOTTI Urchin sneakers – Elevate your off-duty basics with these Urchin sneakers from Giuseppe Zanotti. In a low-top silhouette, these rubberized black leather sneakers feature a toe cap in technical fabric, sculpted rubber sole, metal zip detail and brand's signature applique.
ADIDAS Yung-96 Chasm sneakers – An authentic '90s silhouette, these oversized Yung-96 Chasm sneakers from adidas are a statement style. Made from black suede and leather, these low-top sneakers come with lace-up fastenings, a light-weight midsole and an oversized rubber sole.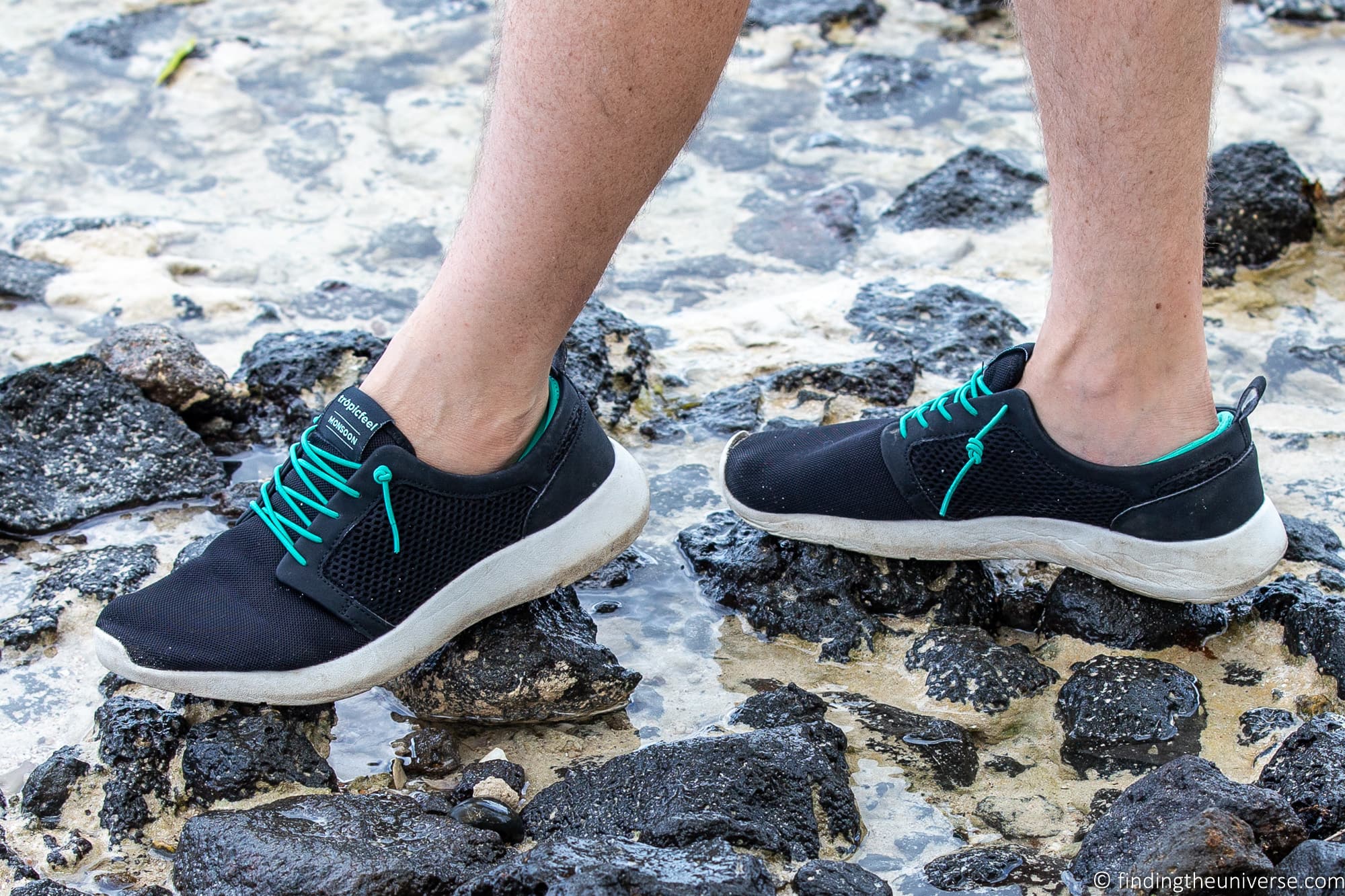 When you travel, getting the right pair of shoes can make all the difference! We don't just mean that in terms of style, but also comfort. The best way to experience the charm and culture of a new place is by taking long strolls, being on your feet, and being adventure ready. Whether you are meandering by the seaside or walking past the cobbled streets of a quaint little town, you need to have a pair of shoes that's comfortable (because an uncomfortable pair of shoes can be a huge buzzkill and ruin your whole experience). While comfort is one thing when you are on a holiday, you also need to make sure that you always look your best. Thus, comfort vs. style has been an age-old conundrum. But why compromise on style for comfort when you can get the best of both worlds? We have curated a list of the best travelling shoes for a man.
Give your boring running shoes an update with suede. Buy comfortable suede shoes in colours like blush, beige, blue, etc. and be ready to rock the holiday look. Suede options are available in sports shoes, espadrille, moccasins, etc.
Slip-ons are fashionable, comfortable, and convenient at the same time. These casual shoes are easy to take off and put on. Buy a pair of slip-ons with memory foam insoles and you are all set to take hit the road. The best part about these shoes is that you don't have to crop your shoes out of your holiday pictures because they look fabulous.
Sneakers or sports shoes are versatile. A pair of comfortable sports shoes or running shoes can be your best friend, especially when there's a shopping spree or a 4-hour long trek on the itinerary. For a no shoe bite holiday, trust these shoes.
Combat boots are edgy and stylish. These boots are sturdy and perfect for when you're hiking out at rugged terrains or in extreme weather conditions. These boots will keep your feet warm and let you walk the whole nine yards with comfort and ease. Planning a holiday soon? Don't forget to buy a pair of shoes that can take you from strolling on the beach to trekking on high terrains comfortably.