Engagement rings are timeless. There is still no greater gesture of love and dedication — at least, not one that looks quite as flashy on your hand. Even though today's rings are not as traditional as they used to be, an engagement ring is still symbolic of an important promise. Whether it be a solitaire, princess, emerald, or any other style, it's an important piece of jewelry that someone will wear for decades to come. That means there's also a lot of pressure in choosing the right one. Remember when Aiden (and Miranda) tried to surprise Carrie with a traditional pear-shaped solitaire on a gold band in Sex and the City? A beautiful ring, but all wrong for the wearer.
While other important factors like size and style preference are things you'll have to ask your partner, this article will function as your go-to resource for the other elements of ring shopping, introducing you to the 10 best engagement ring brands.
The Tradition of Engagement Rings
Though we can't say for certain when the tradition of giving engagement rings first started, according to the American Gem Society, anthropologists believe the tradition "originated from a Roman custom in which wives wore rings attached to small keys, indicating their husbands' ownership."
Thankfully, our ideas about marriage (and accessories) left Roman times behind, and the engagement ring eventually became a romantic gesture symbolizing a promise to a partner. In fact, it was the Victorians who popularized the ornate, glam engagement ring styles, mixing diamonds, gemstones, and precious metals, that buyers still look for today.
Engagement rings as we know them really came into play in 1947, when international diamond corporation De Beers launched their iconic "A diamond is forever" slogan. The American Gem Society writes that since then, "A diamond's purity and sparkle have now become symbols of the depth of two people's commitment to each other in practically all corners of the world."
Diamonds may be the gold standard, but how many of us know how to buy one? How do you know if a ring is high quality? What is an appropriate price range? How do you know if the diamonds and stones are ethically sourced? Fret no more. This list of the top engagement rings is here to help.
Clean Origin Engagement Rings
At the top of our list of the Best Engagement Ring Brands, and it's one that does all of its diamond growing from inside a lab. Clean Origin is an ethical brand that specializes in flawless, luxury diamonds. Founded by third-generation diamond merchant Alex Weindling, former Signet, Sterling, and Zales CEO Tetty Birman, and Ryan Bonificino, the former CMO of Alex and Ani. Basically, it's safe to say that Clean Origin has a powerhouse team behind it.
You'll find engagement, wedding, and occasion jewelry in Clean Origin's sparkling collection, with the option to create your own ring by selecting the cut, carat, color, and clarity of the stone. The brand's engagement collection is drop-dead gorgeous, with glistening stones set in a variety of precious metals including 14k or 18k white, yellow, or rose gold and platinum.
Brilliant Earth Engagement Rings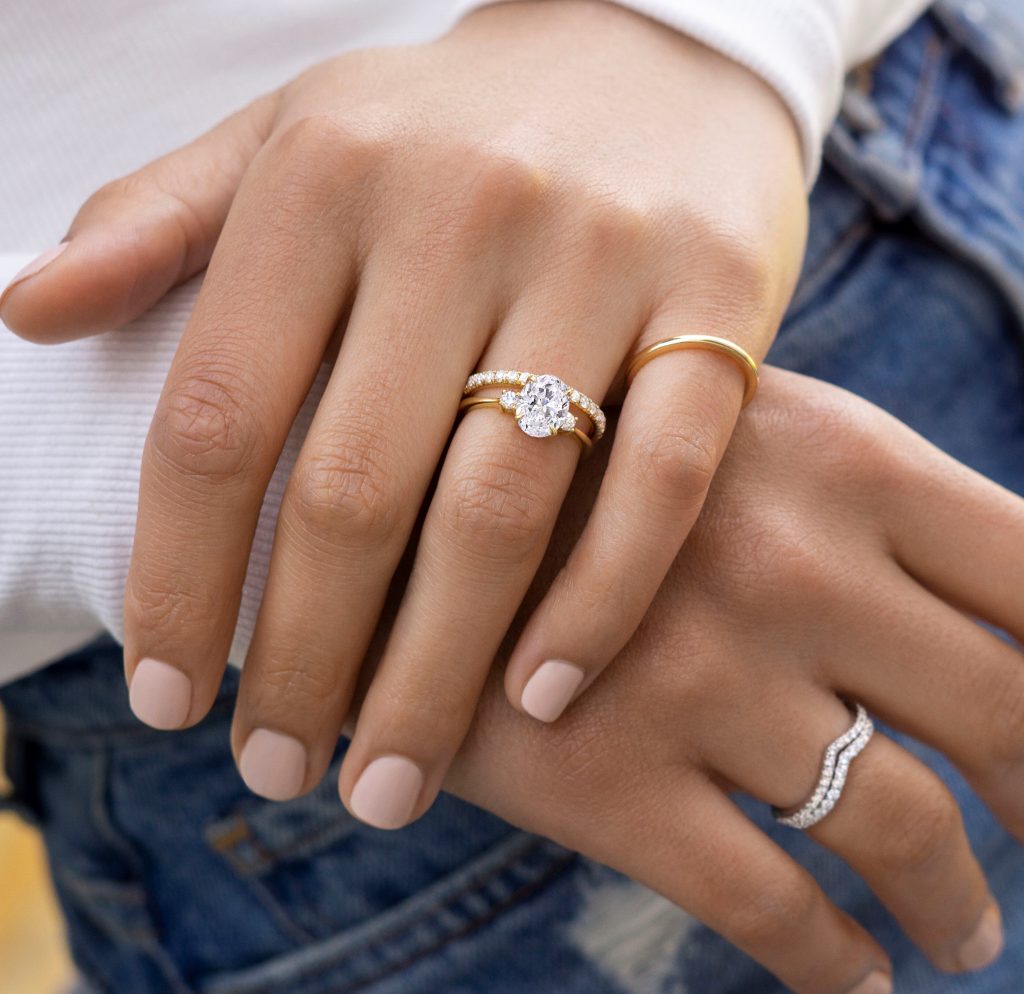 When buying diamonds, other gemstones, and precious metals, it is important to know that what you are buying has been ethically sourced. "Blood" or "conflict" diamonds, or gems whose sale is based on unethical and brutal sourcing and business practices of any kind, are unfortunately still used and readily available on the market.
At Brilliant Earth Engagement Rings, you can rest easy knowing that the jewels on your soon-to-be fiancé's hand are ethically sourced, meaning these are some of the best engagement rings available.
Founded in 2005, the company uses only Beyond Conflict Free Diamonds. These diamonds are properly sourced, traded and derived from environmentally responsible origins. They go above and beyond the common parameters of "Conflict Free" diamonds, and even offer lab created diamonds, and offer recycled gold.
This company offers a myriad of choices and styles — even allowing you to create and design your own engagement ring from scratch. Brilliant Earth offers different band styles, gems, and settings, and non-gem options, so you'll never feel limited in your options.
For the more indecisive, they even have a list of their most popular engagement ring styles on their website, currently featuring several twisted vine-style rings and various diamond cuts. The rings in this list range from $490 to $2,890 (setting only).
Vrai and Oro Engagement Rings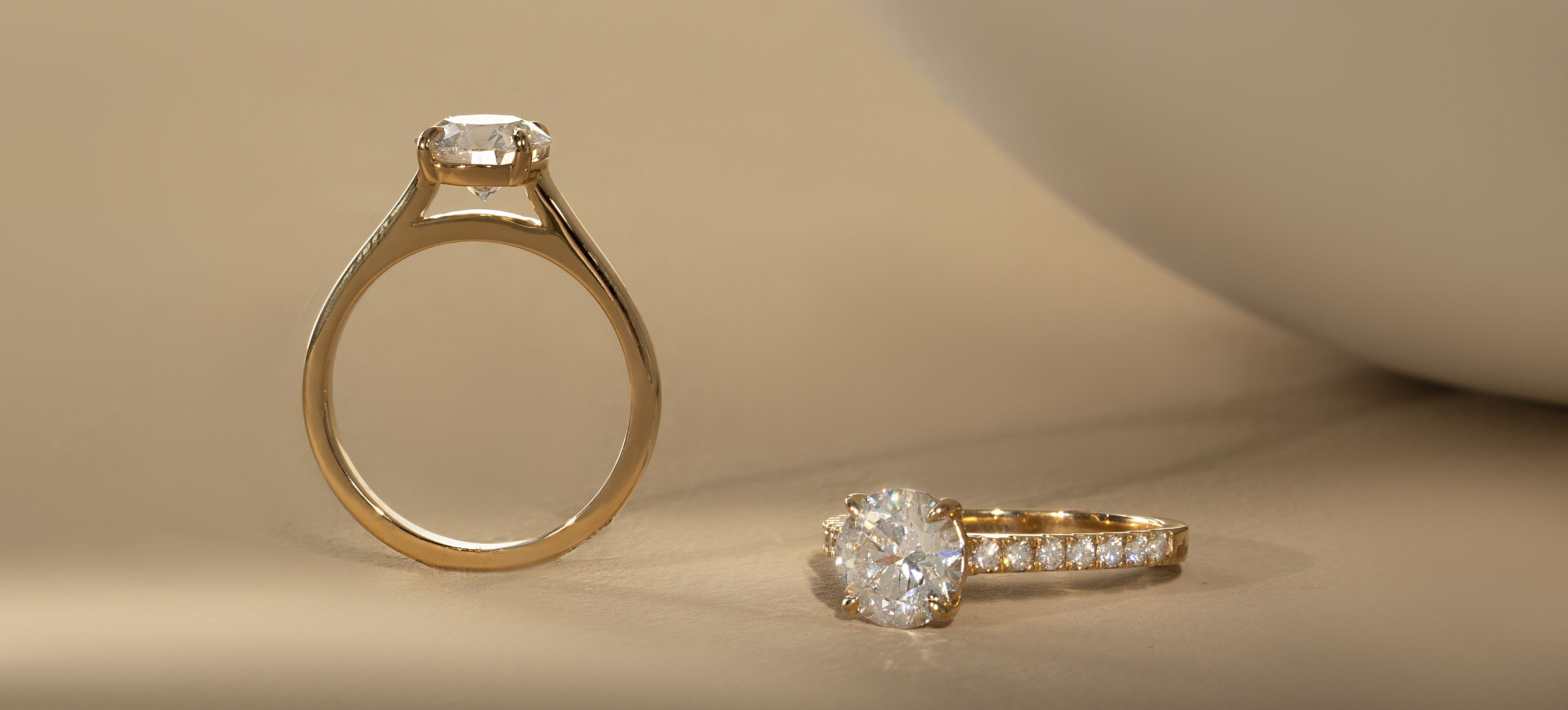 Vrai is a sleek, modern, and trendy engagement ring jeweller. In fact, even Leonardo DiCaprio, who is a vocal activist for ethical diamond production, has endorsed this company's operations, saying "I'm proud to invest in Diamond Foundry Inc. – sustainably growing diamonds in America without the human and environmental toll of mining."
Crafted in a carbon-neutral diamond lab in San Francisco, all Vrai jewelry stones are made, not mined. This means of course that all Vrai stones are ethically sourced. Intensely cool, conscientious, and beautiful, Vrai is easily one of the best engagement ring brands out there on the market.
The company creates engagement rings and other fine, lab-made diamond jewelry that "inspires beauty, optimism and possibility through the human lens of innovation, the power of continually moving forward and embracing change, and in the beauty of evolution," according to the company's website.
All Vrai designs are guaranteed to be timeless and look to highlight each piece's diamond, first and foremost.
Ross-Simons Engagement Rings
Ross-Simons is one of the most popular engagement ring jewellers on the market right now, and not without reason. Since 1952, the company has been one of the best engagement ring brands because of their dedication to beautiful, high-quality jewelry.
With a selection of hand-selected artisan designs from around the world, the company's mission is to "to find fabulous selections and bring you life's luxuries at great prices," according to their website.
Blue Nile Engagement Rings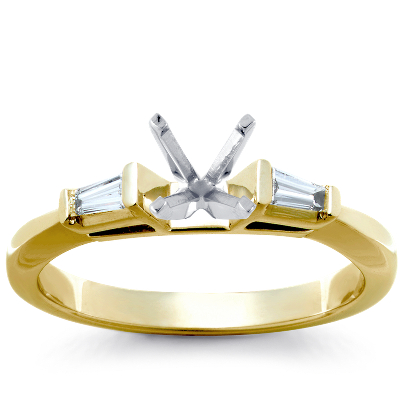 Blue Nile is a jeweller in a lane of their own. Founded in 1999, the company disrupted the jewelry industry with their online-only business model and extreme dedication to customer service from non-commissioned diamond and jewelry experts.
As a company, Blue Nile only offers handmade engagement rings and ethically sourced diamonds. Their ever-dedicated customer service team is friendly, welcoming, and happy to educate potential buyers on their brand practices, mission, and product selection.
Gabriel & Co. Engagement Ring
Led by brother duo Jack and Dominick Gabriel, Gabriel and Co. is a fine jewelry company focused on the intersection between "impeccable artistry and technology," according to their company website.
Formed in 1989, the brother's followed the guidance and wisdom of their father, a master jeweler, to start this business and provide exceptional, high-quality jewelry for all special occasions.
The company pledges to use only ethically earth-mined diamonds and gemstones in their pieces. All material used in their rings, be it stones or precious metals, is conflict-free and fairly sourced. This is an important factor in deciding where to buy your engagement ring, and another reason for the inclusion of Gabriel and Co. on this list of best engagement ring brands.
The actual diamonds for purchase vary in cost depending on size, style, and carat. Each engagement ring setting can be highly personalized in this way by selecting the exact diamond to suit your needs and partner's style.
It's especially important to be a self-aware and informed consumer before purchasing an engagement ring — especially when it is a piece of jewelry your significant other will hopefully be wearing for the rest of their life. All of the aforementioned factors should be closely assessed when considering a purchase. Most jewellers have fabulous customer service teams willing to support and educate you throughout the shopping process — but be sure to do your own research, too. An informed purchase is always the best purchase.