Louis Vuitton bags are some of the most coveted bags out there. They are unique, different and they have an air of status about them. Every celebrity has at least one LV bag, but we are here to uncover the hottest celebs carrying the hottest Louis Vuitton bags. Buckle up and start to read through this list of celebs that are carrying some of the hottest Louis Vuitton bags on the market today!
Louis Vuitton City Cruiser
Selena Gomez tops our list as the hottest celeb to be carrying that beautiful, monogrammed LV bag. The shape of the bag, the way it compliments her outfit, and the status it brings her is one reason to invest in a bag just like this! Don't you just love it?
Louis Vuitton Monogram Miroir Alma
We all know that the Kardashians and the Jenners are the hottest socialites in the world. Kourtney is no exception and the bag that she is carrying is breath-taking. The outfit, the bag, the details are all so classy and so elegant. This Louis Vuitton bag is beautiful, and Kourtney brings it all together!
Angelina Jolie-Pitt has recently been in the media because of her divorce from Brad Pitt but really, she should be in the press because of her style. This Louis Vuitton bag is a classic, and it is perfect for a celebrity like Angelina, who doesn't want to draw attention to herself but is still an inspiration to the world.
Rihanna can blow up the stage, and her style is off-the-charts beautiful. We all knew that she had to own at least one Louis Vuitton and while we have seen other pictures of her sporting her collection, this is our favorite. It is simple; it is stylish and it is something that we can all appreciate, no matter what budget we live in.
Louis Vuitton Palm Springs Backpack
Oh, Kylie, who knew that a backpack that you go to school with could be something so fashionable and chic. This bag is mini and so perfect no matter where you are going! I also love how low-key Kylie is in this picture and yet, the LV still pulls it all together and looks amazing.
Louis Vuitton Speedy 25 With Shoulder Strap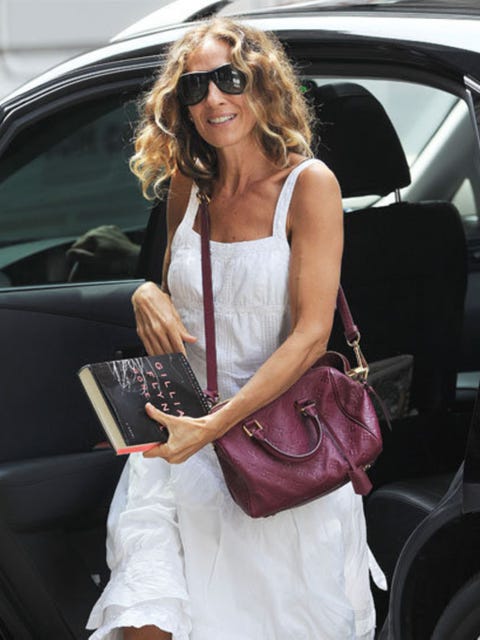 Jessie J is known for her voice, her incredible stage presence, and the emotions that she can invoke with her songs. She is also known for her unique and different style, and yet, she still knows how to be classic and classy by carrying this breathtaking LV bag. It's bigger than a lot on this list, but it is still in the completely classic monogrammed style that Louis Vuitton is known for.
Louis Vuitton Graffiti Bag
The classic 'I'm out of the airport' pose is very fitting for Khloe in this photo, as is her Louis Vuitton bag! This style is so poppy, so cute and so classy. This has to be the best overnight bag of Khloe's collection, now I just wonder, where was she coming from?
While Miley might look like a hot mess in this particular picture, she remembered to grab her LV bag and what a bag it is! It's large, in charge and will make any purse-loving girl crazy with jealousy. Let's all have a moment of silence for the fact that we might never be able to afford a bag like this … but at least we can look at it!
A lot of the LV bags on here are in the classic monogrammed style, but of course, SJP had to be different. The eye-catching yellow of this Louis Vuitton bag caught my eye immediately, and I had to add it to our list. I love the detail work on the sides, how smooth the middle is and the way the handles look. You ready to get a little yellow with Sarah Jessica Parker?
Miranda Kerr is another A-list celeb that tops all of the charts with her beauty, her personality and with her style. This look is no different! I love the pop of color when it comes it to her Louis Vuitton bag. It compliments her skirt, her shirt and her skin and makeup beautifully. Is that a matching lip that I see?
Louis Vuitton City Cruiser
Yes, I know that this is exactly the same bag as Selena Gomez but it's a classic and T-Swift owns the same one! How cool is that? It's beautiful, it's practical and it really matches her outfit.
Reese Witherspoon has been a fashion icon for decades, and while she has a collection of bags (we've seen them, we know!), her LV is one of her favorites. This particular Louis Vuitton has the tan in the middle, the monogrammed along the edges and the well-crafted handles are impeccable.
Madonna is a goddess on black in this picture, but the real thing that we need to focus on is the pop of color of her Louis Vuitton. The style, the colors, the way she carries it – it is all perfect and lovely! By the way, she's also the face of LV, have you seen the ads?
Louis Vuitton Lock it Bag
Tom Brady has nothing on his breathtakingly beautiful A-list wife, Gisele. She is one of the most sought-after models out there, and her style is so fierce that no one can touch her. This bag? It's a statement piece for Gisele, and it adds just the right pop of subtle color to her jumper.
Louis Vuitton Soft Lockit Bag
Trying to catch a cab is hard work, but Karlie Kloss makes it look effortlessly in her cardigan, jeans, and that beautiful pale pink Louis Vuitton. Not only does it bring out her skin, but it's the perfect complement to this outfit!