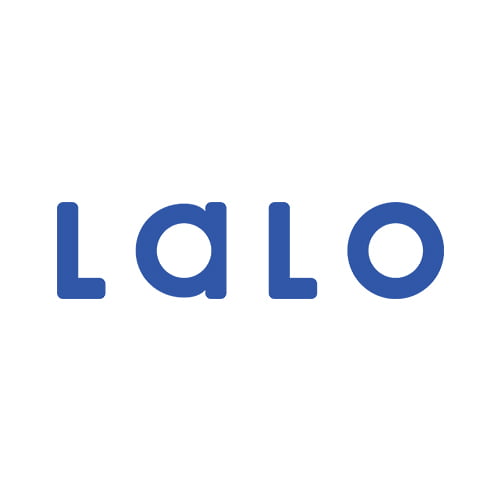 New Customer Offer!! Get 10% Off Your First Order
New Customer Offer!! Get 10% Off Your First Order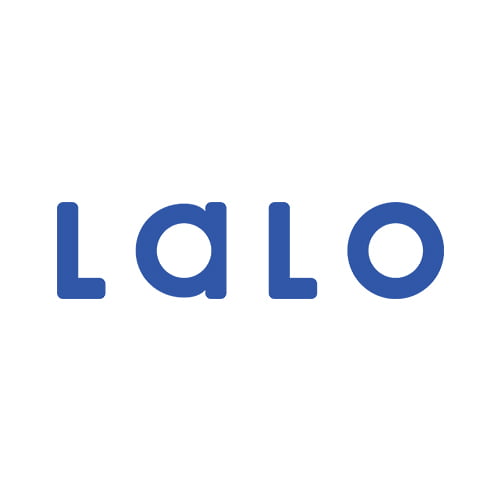 Shop Our Bundles & Save Upto 20% Off
Shop Our Bundles & Save Upto 20% Off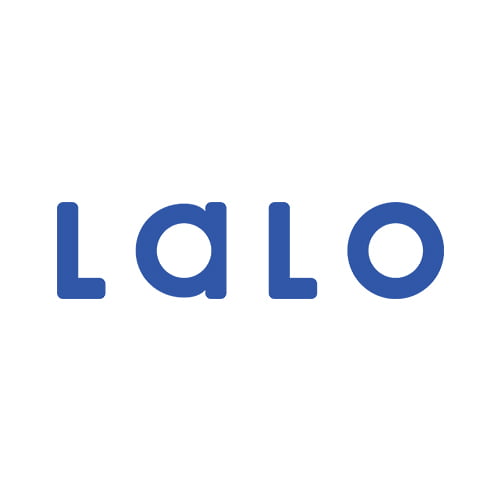 Shop New Arrivals Collection Starting From Just $12.50
Shop New Arrivals Collection Starting From Just $12.50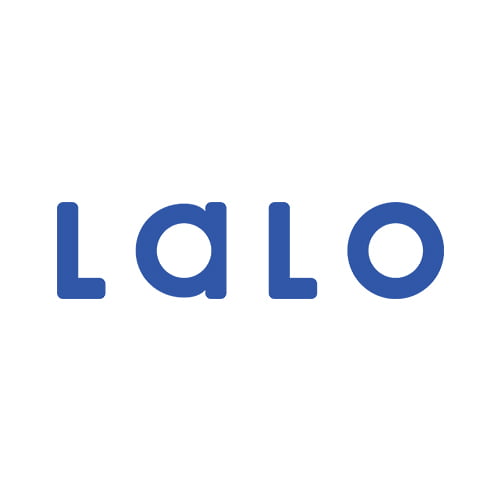 Shop Our Best Selling The Play Kit At Just $270
Shop Our Best Selling The Play Kit At Just $270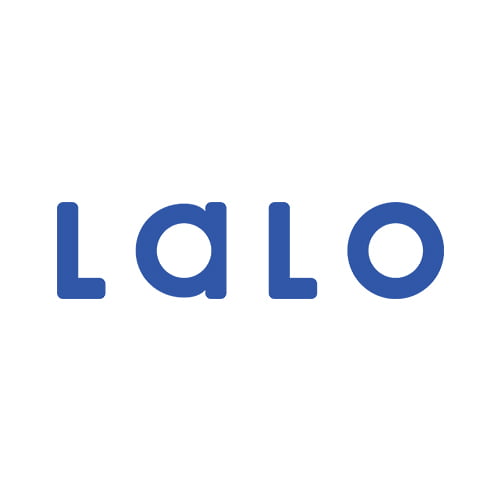 Shop Best Sellers Collection Starting As Low As $10
Shop Best Sellers Collection Starting As Low As $10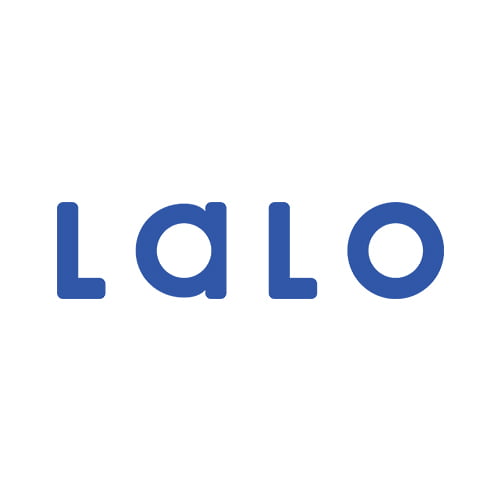 Shop Our Newly Arrived Bathtime Collections Starting From $15
Shop Our Newly Arrived Bathtime Collections Starting From $15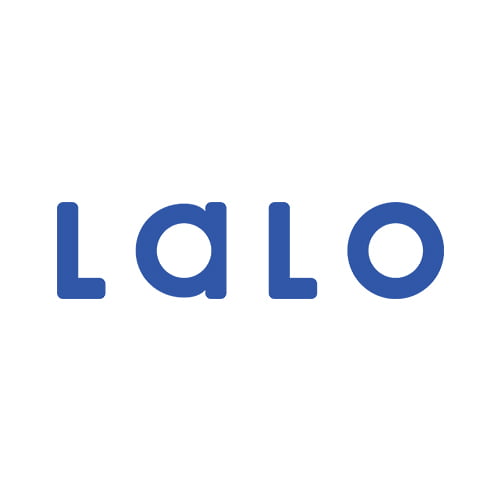 Get Free Shipping On All Orders Over $100+ Purchase
Get Free Shipping On All Orders Over $100+ Purchase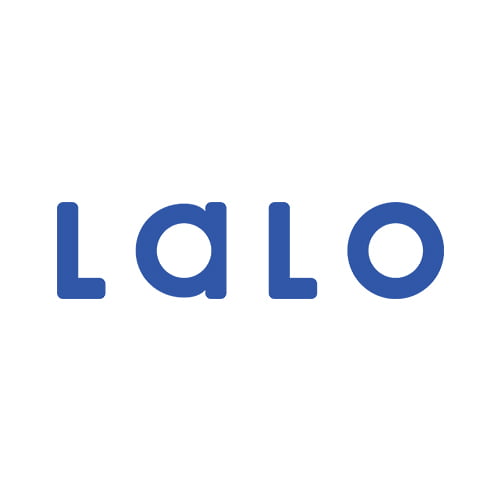 Signup & Save 10% Off Your First Order
Signup & Save 10% Off Your First Order
Every parent is aware of the effort and devotion required to raise and care for a child. Finding out what your first child needs and what items best satisfy those requirements may be difficult, especially when presented with so many alternatives.
Continue reading this Lalo review if you're a parent looking to simplify the process of purchasing for your kids. Lalo, also known as Love All Little Ones Inc., is a brand-new company that produces infant and toddler items across the US for the convenience of both parents and children.
Lalo wants to make shopping simpler and quicker so that new parents may focus more of their time and attention on the things that really important. With the demands of busy homes in mind, they provide everything from bottles and strollers to little tables and booster seats.
Although they are still a tiny company, the brand has already generated a lot of excitement on social media and press outlets. Lalo has already amassed 3.6k Facebook fans, over 55.9k Instagram followers, and has been highlighted in publications such as Architectural Digest, Pure Wow, apartment therapy, goop, and Fatherly.
Are you considering buying products from this expanding brand for your expanding family? To help you make the best option possible, I'll examine Lalo's top-selling items, policies, special offers, and client comments in this study.
In 2018, Greg Davidson and Michael Wieder, the co-founders of Lalo, launched this American company. As relatively recent fathers, Davidson and Wieder understood the experience of being overrun by new baby "stuff" and understood how much time and work it may require to discover everything.
They started Lalo to help other new parents with a simple solution that is open about their safety standards and offers long-lasting, kid-friendly designs that can grow with your children.
The mission of Lalo, whose headquarters and flagship shop, Lalo Land, are located in NYC, is to reduce the stress associated with having to choose among all the things available for the youngest age groups.
Lalo items are made to last, to be reasonably priced, and not to stick out from your home's decor with garish colors or large-scale design. The Lalo team collaborates with industrial design teams in the US and throughout Scandinavia, and everything is influenced by family life.
The manufacturing of Lalo's items is done by a family-owned facility in China that has a long history of producing infant products after they have undergone stringent safety testing.
The company takes care in making sure that every one of its products satisfies or exceeds ASTM compliance and safety testing requirements. They also make sure that everything complies with Prop 65 and prevent using dangerous or poisonous products. On their website, they also provide complete product safety information.
Lalo goes above and above to assist new and aspiring parents. Additionally, the company has started sponsoring perinatal, fertility, and education-related organizations, such as Baby Quest, which assists families in accessing reproductive treatments. To assist parents in learning how to handle their new full-time work, they also provide material on their online and in-person at their store.
After exploring the brand's ideology in my Lalo review, let's look at some highlights of shopping with Lalo…
Products for infants and toddlers that are dependable and efficient.
Made with secure, non-toxic components.
Durable items that may change and develop with your children.
Excellent rates
Possibilities for financing with ShopPay.
Continent-wide delivery is free for purchases above $50.
All goods come with a limited family warranty.
Trial lengths of 30 and 100 days for some items.
My Lalo review will concentrate on a few of their best-selling items to give you a better understanding of their approach to children's furniture and accessories, even though the business offers a wide range of products made to fulfill all the demands of a growing household.
I'll be analyzing The Chair, The Play Table, The Play Chair, The Play Kit, First Bites Starter Kit, and The Bib for this Lalo review.
The following goods might be an excellent place to start or an upgrade for parents who want to provide their children the finest care possible, whether it's to help them play, grow, or stay safe.
Are your small ones completely exhausted? The Play Chair will be perfect for them if they need a place to rest.
Any bedroom, nursery, or playroom needs Lalo's The Play Chair. With a height of just 23 inches, this contemporary bucket seat is the perfect size for toddlers to relax on after a full day of play and discovery. It stands firmly on four strong beechwood legs with plastic-tipped feet.
Additionally, it is strong yet light enough for your child to walk about independently at little under 5 pounds. You can pick up The Play Chair for $75.
The following Lalo hues are offered for the Play Chair…
Coconut – white.
Licorice – soft black.
Sage – muted green.
Grapefruit – pale pink.
Blueberry – deep denim blue.
When your child is ready to eat supper at the table, you'll need a sturdy chair like Lalo's The Chair that makes mealtime safer and simpler.
With its broad leg stance and superb stability, this Lalo high chair is incredibly lightweight at only 10 pounds. When your child outgrows the need for a high chair, it may be raised and changed into a play chair, saving you some money in the long run.
Additionally, all of its surfaces are smooth and largely dishwasher-safe, making cleanup simple after a mashed potato demolition.
You can have your Lalo The Chair integrate seamlessly into the design of your dining area or kitchen thanks to its FSC-certified beechwood legs and range of Lalo's characteristic colors, including white, green, pink, blue, and black.
By including the shorter Play Legs and water- and stain-resistant Cushion seat in a package with The Chair, Lalo makes it even simpler to get more use out of the chair.
Additionally, to saving $40 above the price of purchasing them separately, purchasing all three things provides you additional options for use and even simpler cleanup.
Lalo's The Chair is available for $175 on its own or $215 if you want the Cushion and Play Legs package.
When tables and chairs are combined, the enjoyment almost doubles. Tables and chairs are great when used independently. The Play Kit includes The Play Table and two Play Chairs, making a winning set.
This kit is a terrific way to offer your kids their own place in any room and is perfect for having one-on-one play dates and stuffed animal get-togethers.
The Play Table is offered in both the white and wood finishes, and these chairs are available in Lalo's unique color palette.
This kit will cost you $30 less than buying the three products separately, which would have cost you $300. For $270, you can pick up Lalo's The Play Kit.
This 2021 Good Housekeeping Parenting Award winner weighs just under 17 pounds and is 19 inches tall, so she's ready to help the family's little ones have fun.
Lalo is strong. The Play Table is the ideal size for all occasions, including playdates, snack time, and teaching children to read and write.
This sturdy, simple Lalo play table is made to last, is quick to put together, and is available in two finishes that go with the aesthetic of almost any space. It is available with either a plain white top or a beach wood finish that truly highlights its sleek, alluring form.
The Play Table is a fantastic addition to any bedroom or playroom and costs $150.
With young children, mealtime may be messy; it's a simple fact of life! What counts is how you organize yourself to handle that potential chaos. It never hurts to preserve your child's onesie with The Bib from Lalo, whether they are infamous food flingers or just have the occasional stain.
It is composed of dishwasher-safe, BPA-free silicon, much like the First Bites Starter Kit. It's non-toxic and simple to clean, making it ideal for feeding your baby.
The Bib is made to be very soft, making it comfortable to wear. It is also incredibly light, at only 0.1 pounds. Additionally, it includes an adjustable neck so that it may suit newborns of various sizes and grow with them.
The Bib has a removable food-catching pocket built into the design. It also serves as a holder; simply roll up the bib and put it in the catcher to take up the least amount of storage space. All of your spills will gather in one location rather than absorbing, providing for an even more effective cleanup.
Lalo's The Bib comes in 5 color options, ranging from grapefruit pink to coconut white.
The Bib may be purchased on the company's website, but that isn't even the finest feature. A single bib would cost around $15 in a store, but online, you can purchase a 2-pack for $25 or a 4-pack for just less than $43.
It's time to get some tableware made to ease the transition to solid meals if your youngster is beginning to teethe or is already on the path to liking them.
Check out the First Bites Starter Kit if you're looking for a secure toolset for supporting meals. This four-piece set is appropriate for children 4 months and older and includes two Little Spoons, a Little Cup, and a Suction Bowl.
These items were created to be kid-friendly, kind to their hands and lips, and easy to use. Any transitional diet, including purees and baby-led weaning, can be used, according to Lalo.
The Lalo Little Cup has two handles for comfortable holding and a straw/lid to let young children drink their juice without spilling anything. To prevent the main course from falling to the floor, the Suction Bowl has a suction cup bottom. Furthermore, the Little Spoons are the ideal size for handling those little first nibbles.
Everything in the First Bites Starter Kit, according to Lalo, is composed of non-toxic, BPA-free, dishwasher-safe silicon, making it safe for newborns to eat out of and to microwave.
For $35, you can get the Sage, Grapefruit, and Blueberry First Bites Starter Kit.
When taking care of their children, every parent may use some assistance. Lalo's goods are designed to save parents time and eliminate uncertainty when they purchase.
Lalo's furniture and accessories are made to be cozy for kids to use and to adapt and develop with them. For example, there are chairs that can change into other things, bibs that can expand, and tables that can be used for homework or tea parties.
Parents may easily feel confidence in the safety of the items they and their children are using since they are properly tested and devoid of harmful chemicals.
Additionally, Lalo's goods are designed to be affordable investments. If you purchase something that won't last, you'll have to spend extra time looking for replacements for chewed-up plastic spoons and broken playthings. Every parent may recoup time and money with this company since the products in this Lalo review are built to last.
Despite the brand's youth, there are already a lot of positive Lalo reviews applauding the company's offerings. Even though every child is unique, I did come across a few reviews from parents who said that Lalo's items just didn't fit their children. Despite this, the majority of Lalo customers appear to be happy with their purchases.
According to my evaluation of the evaluations posted on their official website, Lalo's goods have undoubtedly made it simpler for parents to purchase and maintain children's furniture.
One buyer of The Play Kit had the following to say, "We purchased the play kit and not [only] do our kids love it, but I love how great it looks in my house. It was easy to assemble, very sturdy and it's easy to clean."
I looked at the star ratings on the Lalo website while researching my Lalo review. Customers' rankings for our review's top sellers are as follows…
The Bib – 5 out of 5 stars based on 171 reviews.
The Chair – 5 out of 5 stars based on 692 reviews.
The Play Kit – 5 out of 5 stars based on 274 reviews.
First Bites Starter Kit – 5 out of 5 stars based on 267 reviews.
Parents who leave reviews for Lalo on other websites appear to like how secure and kid-proof their items are as well.
On babylist.com, a reviewer of The Bib stated, "Bought this for my one year old grandson. He doesn't seem to be able to pull this bib off unlike the Velcro kind. Easy to wash."
Following is how Babylist users ranked Lalo's best-selling books…
The Bib – 4.9 out of 5 stars based on 172 reviews.
The Chair – 4.8 out of 5 stars based on 668 reviews.
The Play Table – 4.9 out of 5 stars based on 60 reviews.
First Bites Starter Kit – 5 out of 5 stars based on 14 reviews.
Additionally, parents like how certain goods, like The Chair, are designed to change and develop with children. A Thingtesting.com review with five stars claims, "We have the high chair and love it […] I love that it will turn into a chair when my daughter is ready."
Every parent has different needs, but from what I can tell, it looks that the majority of customers are happy with their purchases, appreciate the brand's dedication to safety, and find Lalo's products to be very useful and simple to use.
To sum up my findings in this Lalo review, I can say that the company is doing a great job of living up to its promise to make shopping for baby and toddler gear straightforward.
The Lalo items you've seen in this review are reliable, secure, and versatile. Given how much usage you may get out of each item and how well built they are, their prices are fair and they will serve your children's requirements now and for years to come.
It is also simple to know you are buying secure, dependable equipment from Lalo thanks to their clear, straightforward information, which you can feel confident bringing into your house.
Their goods are also quite attractive. While its vibrant colors and tactile materials are ideal for children, their compact size and ease of storage appeal to parents.
One of the finest sites to shop for baby and toddler necessities is Lalo, whether you need a playground set, furniture, or mealtime items.
Do they ship internationally?
Unfortunately, the brand now only provides services to the US and its territories. International delivery could be introduced in the future, according to the brand's FAQ section.
Where and how are Lalo products made?
Their products are designed in New York and Scandinavia and inspired by families everywhere. They work closely with a product development team, industrial design team, and factory to develop each of their products. They choose a family-owned factory in China because they've been producing baby goods for over seventy years—it's kind of their thing, and they're great at what they do.
Anywhere in the US and its territories is covered by Lalo shipping.
You will receive tracking information through email after placing your order. Processing takes roughly 1-2 business days, followed by another 5-7 days for FedEx shipment.
Continental Free delivery is available for US orders over $50; else, there is a $7 shipping charge. Depending on the products bought, shipping costs to US territory might be anywhere from $50 and $100.
If you or your kid isn't happy with The Chair or The Play Kit after the 100-day risk-free trial period, you can return them.
There is a 30-day return period for anything else. If you wish to swap or return an item, all you have to do is…
Customer support may be reached at help@meetlalo.com.
A return label will be provided to you.
Return the item in the same condition that you got it, in the original packing with all tags still attached. Otherwise, a restocking fee can apply to your order.
Lalo will pay for return postage if you are in the continental US and have properly wrapped your returned item.
In the unlikely event that you get a damaged item, Lalo's limited family guarantee may allow for a replacement or return for repair. This only applies to the original buyer or the first person who receives the gift of the item. Additionally, it had to be purchased via Lalo or another authorized vendor. Lalo will bear all shipping expenses.
If the product you're claiming under warranty is out of stock, a limited edition, or discontinued, Lalo will provide you a replacement that is at least as valuable as the original product you bought.