Backpacks see you through life's journeys. Though they carry your essentials, a good one will also give you support when you need it most. Essentially, they're like a best friend, so there's no wonder people are super serious about finding their perfect match. We've put together this list of the 10 best backpack brands to help you find yours.
Whether you're looking for one that prioritizes aesthetics, functionality, sustainability, or all three, you'll find an awesome selection here. On this list for their sterling reputation, gold star-worthy ethics, or durable construction, when we say these are the best backpack brands around, we really mean it.
Ahead, we'll lead you through a trail of popular (and in some cases, revolutionary) backpack options known for their ethics, features, and looks. They're ready for your next adventure.
Does this one really need an introduction? The North Face is one of the most popular backpack brands to ever exist. Getting its start in 1966, it's Ruthsack trekking pack changed the face of backpacking forever, paving the way for other companies to follow suit. In fact, its streamlined gear actually helped create the concept of "backpacking" which hadn't been possible before. Imagine that.
Overall, this brand is associated with quality and durability—its bags are equipped with tons of smart features to make your load lighter and your necessities more accessible.
Everything that Patagonia does is with the planet in mind. Known for its high-quality gear, its backpacks are thoughtfully designed for modern outdoors folk who put the health of this planet first. The California-based brand was founded in 1973 by Yvon Chouinard and has grown from a single shop to 70+ stores around the world. Part of 1% for the Planet, this massive company donates a percentage of its sales to help environmental initiatives.
Land on BAGGU's website and you can't help but smile. Loved for its trendy, gotta-have-them designs, the brand is best known for its reusable totes but offers a single backpack as well. The brand was founded by mother and daughter team Joan and Emily Sugihara in 2007 with the mission to offer a reusable shopping bag that people actually wanted to use. Back then, plastic bags were running rampant and BAGGU was the perfect solution to stop them in their tracks.
Since BAGGU was created to help people be more sustainable, it's no surprise that the brand itself has pretty clean manufacturing processes.
Great-looking, fashionable bags come easily to the folks at Dagne Dover. Launched in 2013 by Deepa Gandhi, Melissa Mash, and Jessy Dover, the latter is the brand's designer and who it gets its name from.
The designs are modern-looking and available in on-trend, versatile colors like army green and mustard yellow. Made from non-toxic materials, Dagne Dover also offers a few different vegan options like its Neoprene line for those who want to keep animals and chemicals out of their go-to pack.
Fjällräven bags are known for their quality and performance but are sported by those who don't need either simply because they look good. Bringing together the best of both worlds, its backpacks are functional and attractive, meaning you won't have to compromise on one for the sake of having the other. The Swedish brand was brought to life in 1960 by Ake Nordin, who started making and selling his backpacks from his basement. With the mission to get more people out in nature, Fjällräven focuses on quality materials and durable design that will move with you through your activities, and ultimately, your life.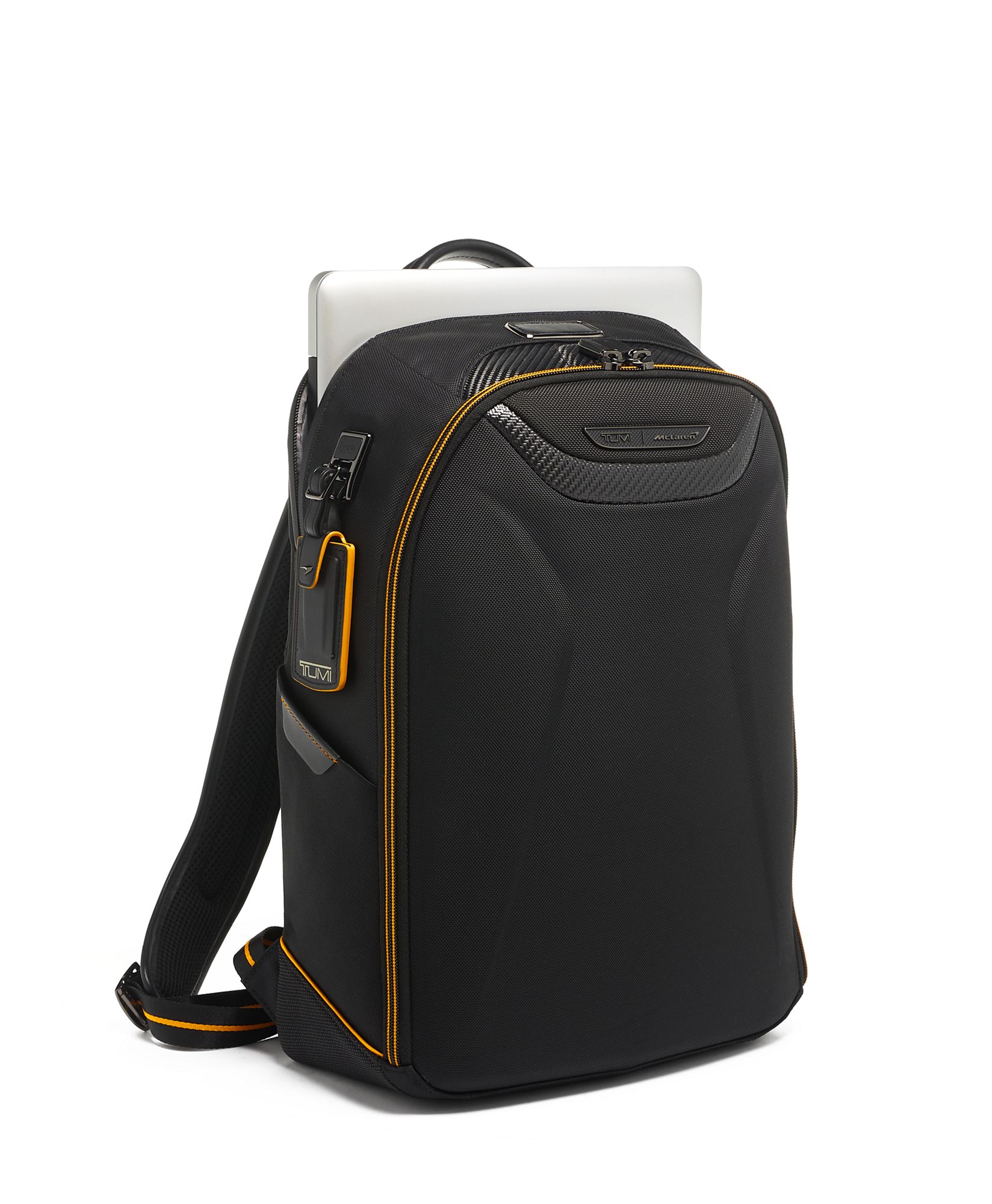 For huge variety and innovative designs, look no further than TUMI's great selection. With 110 backpack options, you'll browse through bags designed for everyday use, hiking, and adventuring with tons of recycled versions woven throughout. TUMI is one of the best backpack brands if you're looking for high-end design and quality. Its well-made backpacks are equipped with useful features included to keep up with your real life. You'll find classic colors in its line-up, along with premium materials like ballistic nylon and luxury features like magnetic snaps.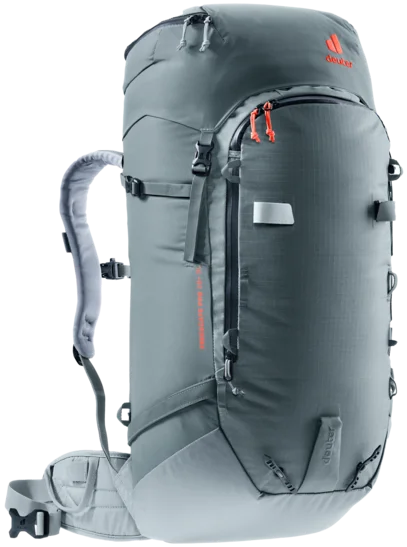 Deuter is the oldest name on this list of best backpack brands, founded all the way back in 1898 in Germany. A driving force behind functional designs in mountain sports equipment, its gear has always been made with the intent to last as long as possible. The creation of Hans Deuter, his namesake company offers sturdy, useful backpacks with a retro style.
You'll discover packs designed for outdoor activities like hiking, skiing, and climbing in its collection, along with daypacks, travel, and children's bags. Most options are unisex, but some come recommended for either men or women.
There's a good chance that as you read through our picks for the best backpack brands, you felt like you identified with one more so than the others. That's because its unique ethos has drawn you in. Do you identify as an outdoorsman? You'll probably gravitate to a brand that has a lot of hiking or trekking bags. Does your trekking primarily consists of trips to and from work? One that identifies more with street style may be more up your alley.
Material is a big one when it comes to backpacks. The better the materials are, the longer you'll have the bag for. How do you suss out which materials are better than others? A little research will help, but we'll give you some pointers a little further down in this guide.
More so, when it comes to materials, you'll most likely already have a few preferences. Is leather a no-no? Opt for an all-vegan line.
Need something waterproof? You'll have tons of options here, but then, you'll also have preferences for the type of waterproofing. Some companies use non-toxic coatings while others don't.
A lot of the best backpack brands we recommend use recycled materials. In fact, almost all of them use recycled or upcycled fabrics in at least a portion of their designs. If it's sustainability you're concerned with, you'll have a lot of options on this list.
Just like how you're drawn to a company's unique vibe, you'll most likely be drawn to its styles. Brands like Herschel & Co. and Fjällräven are super trendy right now, and some would argue the most stylish. Modern aesthetics can also be found in the fun, everyday designs at BAGGU, while Deuter is a great place to shop retro looks. We'd say about 75% of the best backpack brands design for functionality, making them perfect for outdoor activities like hiking and skiing. So, you'll find a lot of companies with sporty looks on this list.
Since we've reached the end of our best backpack brands guide, we hope you've zeroed in on a bag to see you through your adventures. More so, we hope you've learned more about backpacks and can pick the one that's right for you.