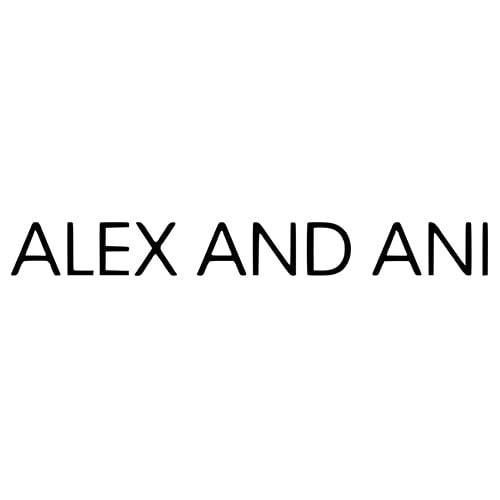 New Customer Offer! Get 20% Off Your First Order
New Customer Offer! Get 20% Off Your First Order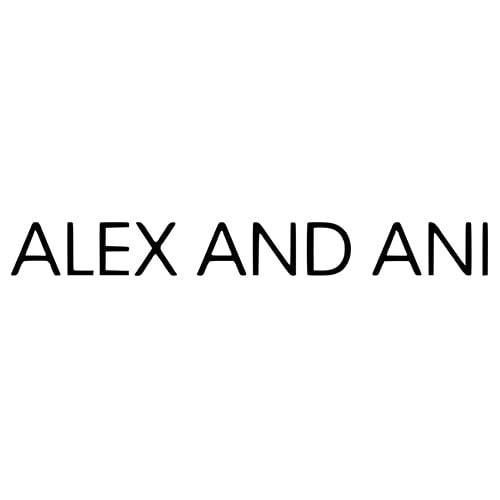 Labor Day Sale!! Get 30% Off On Full Priced Items
Labor Day Sale!! Get 30% Off On Full Priced Items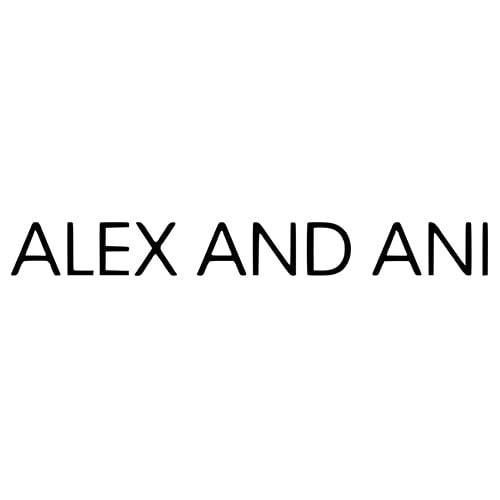 Private Sale Event! Enjoy Upto 60% Off On Sale Collections
Private Sale Event! Enjoy Upto 60% Off On Sale Collections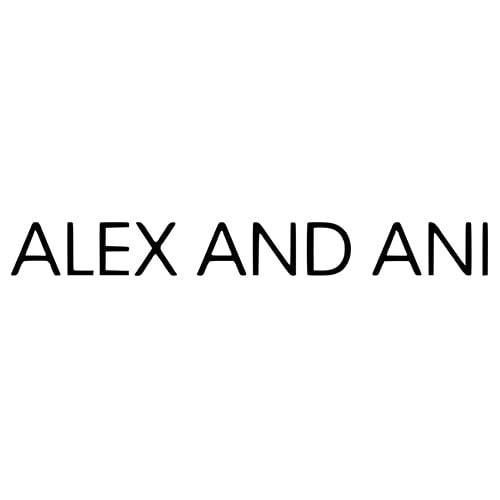 Checkout Our New Arrivals Collection Starting From $16.80
Checkout Our New Arrivals Collection Starting From $16.80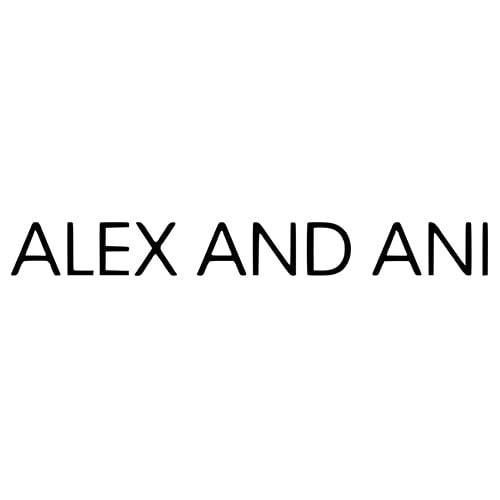 Shop Our Everyday Jewelry Collections Starting As Low As $4.00
Shop Our Everyday Jewelry Collections Starting As Low As $4.00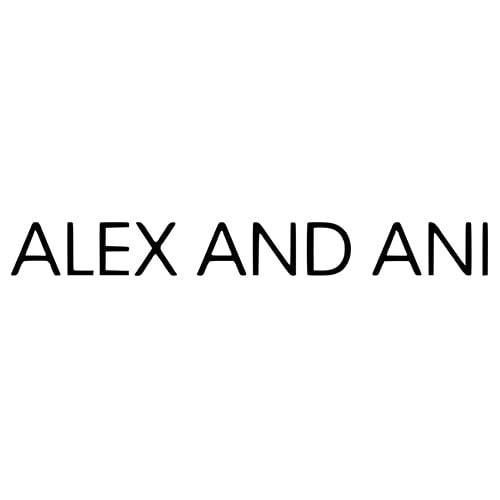 Get Free Shipping On All Orders Over $60+
Get Free Shipping On All Orders Over $60+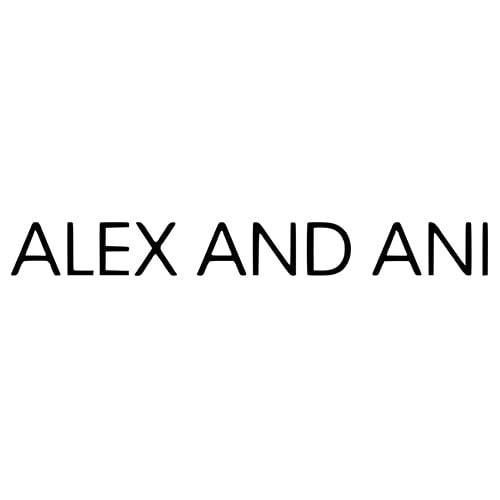 Join Our List & Treat Yourself with 20% Off Your First Order
Join Our List & Treat Yourself with 20% Off Your First Order
A casual jewelry line called Alex and Ani is renowned for its clean, modern designs. They market a variety of accessories, including bracelets, necklaces, rings, and more. Additionally, they cooperate with well-known cultural icons like Disney, Harry Potter, and Friends.
With more than a million Instagram followers, Alex & Ani has received media attention from outlets including Today, the New York Post, and Forbes.
This Alex and Ani jewelry review will provide you all the information you want if you are unfamiliar with this brand. In order to determine whether their items are worthwhile purchases, you should consider their products, user reviews, specials, and more.
It all started with a love for sparkly things. Founder Carolyn Rafaelian was deeply rooted in the jewelry industry as she worked as an apprentice for her father when she was young.
They were employees for a jewelry manufacturing business called Cinerama in Cranston, Rhode Island. In 1966, Rafaelian decided that she would continue in the family business by establishing her own.
Combining the first names of her daughters, founder Carolyn Rafaelian affectionately branded Alex and Ani as her very own jewelry business in 2004. When the company first launched, they started off selling five crystal-adorned cocktail rings.
However, the business started to pick up with thousands of jewelry pieces being added to their inventory. Alex and Ani is now well-known for their signature, expandable wires.
Their jewelry signifies 50 years of quality craftsmanship. The company's designs, ranging from Alex and Ani charms to Alex and Ani rings, are made out of recycled materials.
Alex and Ani make sure that their metals are expertly fashioned from safe components, nickel-free, and produced using environmentally responsible methods. Their staff of more than 1,500 people looks after their jewels.
Alex and Ani is a billion dollar business now. Rafaelian resigned as CEO in 2014 after a controversy, but that is a tale for another day. The business is still thriving today.
On their website, they write, "We believe in working together to create something bigger than we ever could alone. Creating quality jewelry with integrity in Rhode Island is in our blood. We're here to empower the community and the human spirit. Our purpose is connection. Our home is Rhode Island."
Let's first discuss the benefits and drawbacks of the brand before diving into our Alex and Ani jewelry review.
There are many of jewelry options available, including Alex Ani Disney designs, evil eye jewelry, and sister bracelets.
Nickel is not used in any of the jewelry.
A part of Alex and Ani's profits are given to educational institutions and nonprofit organizations.
Offers AfterPay as a method of payment.
For US orders, regular delivery is free.
Orders placed on a website cannot be altered or refunded.
Jewelry stores are frequently associated with high-end brands, hefty price tags, and big, sparkling jewels. What happened to casual jewelry that is straightforward and wearable? Alex and Ani is renowned for creating designs that radiate subtle elegance, so check them out if you're searching for something that isn't too obviously gorgeous.
There are dozens of styles to pick from, ranging from a heartfelt mom bracelet to express your thanks to matching best friend necklaces from the Alex and Ani shop.
It might be difficult to find the ideal present among hundreds of pieces of jewelry. A variety of necklaces, bracelets, rings, earrings, anklets, and other jewelry are available from them. Customers have the option of shopping by affiliation or symbol.
As you read on, we'll spotlight some of Alex and Ani's best-selling pieces to get you started…
Bracelets often represent your personality based on the design. This category features a variety of designs by Alex and Ani, including bangles, charm bracelets, cuffs, and beaded beauties.
Do you like the VSCO Girl puka shell bracelets or charm collecting? This jewelry review for Alex and Ani will give you our opinion on some of their best-selling pieces.
It's simple to start a discussion by mentioning your favorite TV show is Friends. The Friends "You're My Lobster" Duo Charm Bangle is the ideal birthday present for your best friend if you both have a fondness for this 90s comedy. Just watch out that when you offer it to them, you don't come out as weird as Ross did in the episode.
This lovely bracelet has a charming red lobster charm dangling from a loop and is made of shining silver metal. There is a complementary charm that says, "You're my lobster."
Friend's song "You're My Lobster" The Duo Charm Bangle has three little silver charms as a finishing touch. It can be expanded from 2 to 3.5 inches, so you don't have to worry about whether it will fit. For $44, symbolize your friendship's enduring nature.
Everyone has a favorite aunt they eagerly anticipate seeing at the upcoming holiday meal. She doesn't worry too much about following the rules, always has interesting tales to share, and has a tiny bit of sass. Consider giving her the Aunt 'Trusting Guide' Charm Bangle as a more thoughtful alternative to a coffee mug or a store-bought pullover.
This wire bracelet expands and is available in dazzling gold or antique silver. It contains a sweet charm with the words "aunt" on one side and "a trusty guide, eternally at my side" on the other. Three little extra charms hang off the side of it as well. The bangle may be adjusted to fit wrist sizes between 2″ and 3.5″.
You may be sure you're giving your aunt something incredibly fashionable because Alex and Ani bangles are among their most popular jewelry lines. A reasonable asking price of $29 is given for the Aunt "Trusting Guide" Charm Bangle.
The Pull Chain Cross Bracelet is the best gift to express love for Jesus since it is made for people who are really committed in their faith. You may choose between.925 sterling silver or 14kt gold for the pull chain. It displays a straightforward yet lovely cross charm that is attached to the chain at the sides.
This design prevents the pendant from swinging about while you walk, in addition to being distinctive. The understated bracelet can stand in for faith, optimism, and a love of prayer. It's a lovely accent to any communion or rosary pendants you would wear to church.
This ornament is for you if you want a reminder that you're not alone to keep with you. Additionally adjustable, it has a 5.5″ to 9.5″ range of expansion. Costing $69 is the Pull Chain Cross Bracelet.
The sunflower is frequently associated with the summer heat, but it also has symbolic meaning. It begins as a sapling and increases in height fiercely to reach the sun. It's the kind of flower that inspires wonder at your beauty and may represent positivism for always seeing the good in everything. The Sunflower Charm Bangle is the ideal present to show someone special that you're thinking of them if this sentiment makes you think of them. Beautiful gold-tinted silver beads serve as the seeds on this Rafaelian silver bangle's sunflower design.
There are three little Alex and Ani charms that hang as a matching set to provide even more glitter. This component, which is expandable from 2 to 3.5 inches, makes sure you have the best fit possible. With the Sunflower Charm Bangle, available for just $29, express your gratitude to your loved ones for being a continual light in your life.
Necklaces are a type of jewelry that many people find soothing. Some of us can't leave the home without wearing them, therefore we have a sentimental relationship to them. There is a necklace for every occasion, whether it represents something significant to you or brings to mind a loved one.
Many different types of necklaces, from those with adorable charms to simple styles that go with any outfit, are available from Alex and Ani. A few of their most well-known models are highlighted in our Alex and Ani jewelry review's section below…
While Jesus and the Virgin Mary remain the two most important religious figures in Christianity and Catholicism, this necklace focuses attention on another important religious figure.
On the main pendant of the Saint Christopher Necklace is a representation of Saint Christopher. This biblical image is a spiritual source of protection and the patron saint of travelers.
He was also known to carry a little child across a river on his back. Then it became clear that this kid was none other than Jesus. This makes the necklace perfect for frequent travelers seeking good fortune and security.
There are two finishes for the chain: Rafaelian silver and Rafaelian gold. The 32″-long Saint Christopher Necklace can also be worn as a choker for a more fashionable look.
The Saint Christopher Necklace is presently on sale, reduced from $38 to $19, while supplies last. Please be aware that this item is final sale.
Everyone detests poor fortune. Life may be spontaneous, but we frequently have to pray that things turn out the way we want them to. The Hamsa Necklace is the unmistakable symbol to wear if you want to make sure that you only encounter good fortune.
Both 14kt gold and stunning.925 sterling silver are options for the chain's material. A beautifully etched Hamsa sign pendant hangs from the bottom.
This Middle Eastern emblem is regarded as a protective charm to stave off the evil eye, also known as Ayin Ha'ra. This necklace will provide you a sense of calm while you're in uncertain situations by aiding in the warding off of any negative energy.
The Hamsa Necklace costs $89 and has a total chain length of 21″ that can be adjusted to 18″.
Some people are more drawn to the moon, while others prefer the sun. This is more of a symbolic remark, not anything to be taken literally. On the one hand, some people are more reserved and composed, while on the other, certain people are more animated and lively.
The Moon Necklace was created especially for you if you consider yourself to be more of an introvert. Three different chain finishes are offered for this Alex and Ani charm necklace. This comes in a 14kt rose gold, 9.25 sterling silver, and gold variant.
This necklace, which has an understated crescent moon charm, is perfect for individuals who are fascinated by astrology. Additionally, it is adjustable and can be made up to 15″ shorter or longer, with a chain length of up to 18″. If you consider yourself a moon spirit, spend just $89 on the lovely Moon Necklace.
Elephants are a universal emblem of power and strength. Show off your powerful side with this elephant necklace, which has an elephant pendant as its major feature. This piece is a part of their Wear for Luck + Prosperity line and may be worn with either a.925 sterling silver chain, a 14k rose gold chain, or a 14k gold chain.
This is due to the elephant's significance as a power and luck symbol. Of course, you may wear this necklace if elephants are your favorite animal in general. To achieve a perfect fit, the overall chain length may be adjusted to a maximum of 18″ and a minimum of 15″.
This Alex and Ani necklace has a symbol that, according to the company, is "considered sacred in India. Elephants possess highly developed empathy and compassion. They demonstrate to us that power is not only physical. For just $89, don the Elephant Necklace as a lucky charm.
The Feather Necklace, from their Wear for Faith + Hope line, has a little feather pendant as its focal point. It is a symbol that denotes light and air, claims the website. Additionally, it is seen as a symbol of justice, generosity, hope, and faith.
If these principles are important to you, this jewelry item will make a lovely addition to your collection. Either 14K gold or.925 sterling silver are used to complete the chain. It measures 18″ in length and can be adjusted to a maximum of 15″.
As a fashion suggestion, this Feather Necklace would look great layered over a cropped sweater and a summer tunic dress. For $89, you may purchase this charming but meaningful necklace on your own.
Customers laud Alex and Ani, according to this jewelry review. Over 1219 reviews with an average rating of 4.5 stars are available on Influencer. Customers have remarked that their jewelry, particularly their bangles, is stylish, ideal for gift-giving, and reasonably priced.
According to an Influencer reviewer, "Alex and Ani jewelry is seriously taking the jewelry world by storm. I have so many of their bracelets, they stack well with each other as well as other bracelets. They are not too expensive, especially considering the high quality you receive."
On several of their Amazon product sites, Alex and Ani continue to receive favorable feedback. For instance, Love Rose Gold Charm Bangle Bracelet's product page has over 1,485 global reviews with an average rating of 4.8/5 stars.
The majority of buyers have remarked that the materials used to make their jewelry were of exceptional quality. Various purchasers expressed satisfaction for their choice of collectibles and the fact that their items could be worn with other bracelets and bangles.
Among the Amazon reviews was one, "I absolutely love everything about Alex and Ani products and this was one of several bangles I selected for my daughter as Christmas gifts 2018. She is building her collection so I will definitely purchase again. Great price and quality, so I would highly recommend to others."
This Alex & Ani jewelry review discovered a few unfavorable internet user reviews. On sites like TrustPilot and Yelp, there are some Alex and Ani customer service concerns.
The company is rated above 1.7/5 stars on TrustPilot, although there are just 46 reviews. Customers complain that they reply slowly and offer little assistance in resolving issues.
Alex and Ani have 62 reviews and a rating of 2.5/5 on Yelp. There have been instances of charms and bracelets with tarnish falling off. There were several problems with deliveries that were late.
This Alex & Ani jewelry review discovered a few unfavorable internet user reviews. On sites like TrustPilot and Yelp, there are some Alex and Ani customer service concerns.
The company is rated above 1.7/5 stars on TrustPilot, although there are just 46 reviews. Customers complain that they reply slowly and offer little assistance in resolving issues.
Alex and Ani have 62 reviews and a rating of 2.5/5 on Yelp. There have been instances of charms and bracelets with tarnish falling off. There were several problems with deliveries that were late.
Do bracelets from Alex and Ani come packaged?
During checkout, customers can choose to "add a complimentary gift box to order."
How to wear Alex and Ani bracelets?
The majority of Alex and Ani bracelets include an adjustable function. To acquire the best fit, customers need only push or pull the sliding feature on the bracelet.
Can you add charms to the Alex and Ani bracelets?
There is no information on adding charms to bracelets on the Alex and Ani company website, according to this jewelry review. On the other hand, you may get online tutorials on YouTube.
Is their jewelry real silver?
Yes, the materials used to make Alex and Ani jewelry are real. Sterling silver 925.
Can you wear the jewelry in the shower?
Customers are encouraged to take off their Alex and Ani jewelry before bathing and swimming, per their website.
Do they ship internationally?
Yes, the company does offer international shipping.
Does jewelry from Alex and Ani come with a warranty?
In-store and online purchases from authorized retailers are covered by a one-year limited warranty from the date of purchase against manufacturing and material flaws.
How can I monitor my jewelry order from Alex and Ani?
Customers may monitor the progress of their orders by using the email confirmation they receive after making a purchase, according to an Alex and Ani jewelry review.
For all US orders, Alex and Ani provides free standard delivery. Up to 10 business days are needed for this. Shipping will take three business days for priority shipping. It may take up to two business days for expedited shipment.
With the exception of Quebec, Alex and Ani offers all Canadian customers the same shipping choices. Customers who visit the website can learn more about delivery costs.
If customers are dissatisfied with their goods, they have 30 days to return them from the date of purchase or order delivery. The returned item must be undamaged, with the UPC tag still attached, and packaged properly for Alex and Ani.
Orders purchased online cannot be returned through physical stores, however, they can be exchanged in Alex and Ani company-owned stores for other merchandise or in-store credit.
Visit the "return" page on Alex and Ani's website to learn more about how to return things.